Main content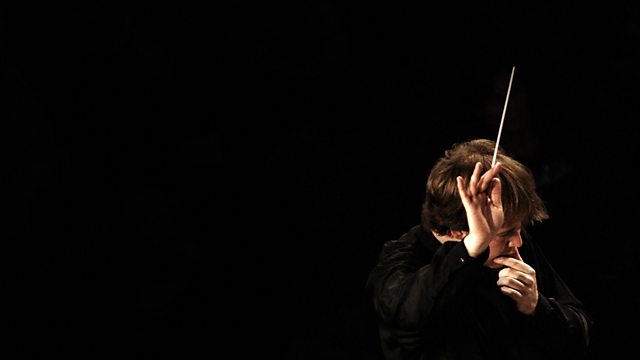 SCO - Webern, Mozart, Brahms
Robin Ticciati conducts Scottish Chamber Orchestra in music with Viennese connections. Webern: Concerto, Op 24. Mozart: Piano Concerto No 21 (with Lars Vogt). Brahms: Symphony No 4.
Presented by Petroc Trelawny
Robin Ticciati, the hottest young British conductor around, leads the Scottish Chamber Orchestra in a programme with Viennese connections.
Ticciati and the orchestra have built up a fruitful relationship and he has recently confirmed that he will remain as its Principal Conductor until 2015. Here they begin in the Second Viennese School with Webern's 12 tone Concerto for Nine Instruments before jumping back in time to the uplifting classicism of Mozart's Piano Concerto, for which Lars Vogt is the soloist. The concert ends with a Viennese masterpiece, Brahms's final and most deeply felt Symphony.
WEBERN: Concerto for Nine Instruments Op 24
MOZART: Piano Concerto No 21 in C K467
BRAHMS: Symphony No 4
Lars Vogt, piano
Scottish Chamber Orchestra
Robin Ticciati, conductor
Followed by...
We look at Messiaen's monumental organ work La nativité du seigneur with performances of the work spread over the week.