Main content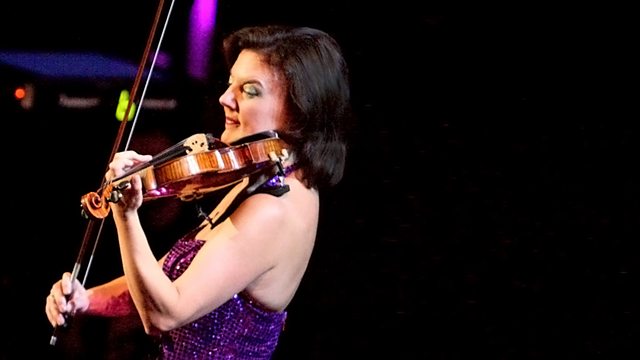 Tasmin Little, Piers Lane
Tasmin Little (violin) and Piers Lane (piano) perform a recital at City Halls, Glasgow. Howard Ferguson: Violin Sonata No 2. MacMillan: Kiss on Wood. Elgar: Violin Sonata.
A Time There Was...
Northern Ireland, Scotland and England are all represented in today's programme celebrating British chamber music at the City Halls in Glasgow. Tasmin Little and Piers Lane perform the unjustly neglected second sonata by Ferguson followed by the spiritual and atmospheric, Kiss on Wood and Elgar's passionate and only violin sonata.
Tasmin Little (violin), Piers Lane (piano)
FERGUSON
Violin Sonata no. 2
MacMILLAN
Kiss on Wood
ELGAR
Violin Sonata.