Main content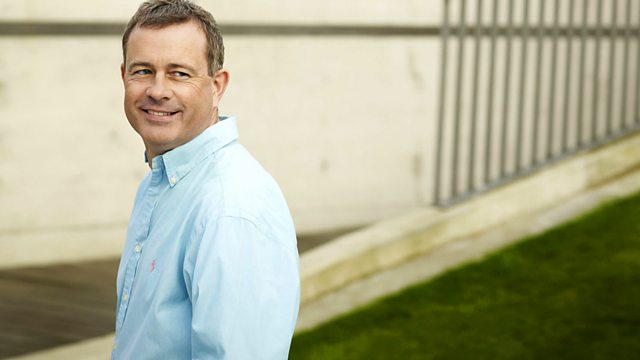 Thursday - James Jolly
With James Jolly. Elgar: Harmony Music No 1. Mendelssohn: Pieces for String Quartet, Op 81 (excerpts). Hely-Hutchinson: A Carol Symphony. Sibelius: Arabesque. Brahms: Symphony No 3.
With James Jolly. This week exploring One-Hit Wonders, Mendelssohn's Music for String Quartet, and recordings by soprano Gundula Janowitz.
Today's highlights include a carol symphony, Gundula Janowitz singing Weber, arabesques from Sibelius, Debussy and Schumann and a classic recording of Brahms's Third Symphony conducted by Eugen Jochum.
10.00
Elgar
Harmony Music No.1
Athena Ensemble
Chandos CHAN 241-33
10.04
Mendelssohn
Tema & Variations & Scherzo (Pieces for String Quartet, Op.81) Eroica Quartet Harmonia Mundi HMU 907288
10.14
Our Thursday light music has a seasonal flavour.
Hely-Hutchinson
A Carol Symphony
City of Prague Philharmonic Orchestra
Gavin Sutherland (conductor)
NAXOS 8 557099
10.39
Today's Group of 3 are arabesques for the piano
Sibelius
Arabesque, Op.76 No.9
Havard Gimse (piano)
NAXOS 8.555363
Debussy
Arabesque No.1
Zoltan Kocsis (piano)
PHILIPS 422 404-2
Schumann
Arabesque, Op.18
Vladimir Horowitz (piano)
SONY CLASSICAL SX10K89765
11.07
Brahms
Symphony No.3 in F major, Op.90
London Philharmonic Orchestra
Eugen Jochum (conductor)
EMI 569515-2
11.45
Weber
"Wie nahte mir der Schlummer... Leise, leise, fromme Weise" (Der Freischutz) Gundula Janowitz (soprano) Orchestra of the Deutsche Oper Berlin Ferdinand Leitner (conductor) DG 477 5832.