Main content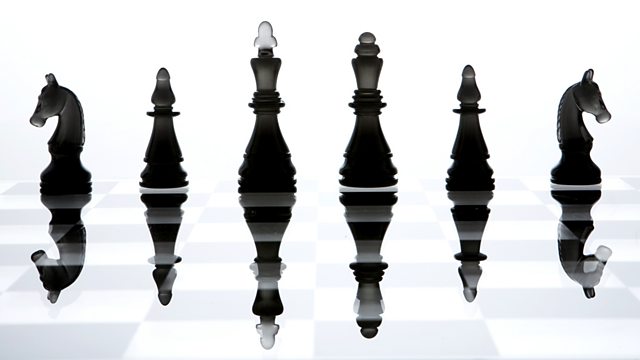 Historian of radio David Hendy discusses how chess was played and lost on the Third Programme.
David Hendy writes:
Is chess the perfect game for radio? An abstract past-time for a medium that's blind? Forget for a moment the aesthetic appeal of those beautifully-carved pieces, or the patterns they make on the board. That's superficial stuff. Below the surface, it's all deep, pure thought. Which is why, back in the eighteenth century, the French teenage-chess-sensation Philidor covered his eyes with a scarf before playing. In blindfolding himself, he was, I think, making it easier to win, not harder.
Talk of code, and radio and chess embrace each other more tightly still. The strange language of the chess manoeuvre is wonderfully efficient. "Bishop to c5", "K4 to Q7". Like the ones-and-zeros of the digital signal, these are messages that can't be degraded by interference. Their meaning survives long-distance.
Dr David Hendy of The University of Westminster is one of our foremost historians of radio and winner of the History Today-Longmans Book of the Year Award in 2008 for his book on Radio 4 "A Life on Air".
The Guardian's Online arts editor, Andy Dickson, described David Hendy's Essay series 'Rewiring the Mind' as "super-thoughtful - best 15 mins of radio for ages".