Main content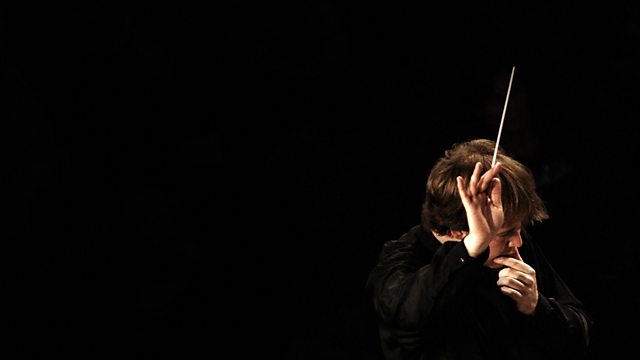 LSO - Dukas, Rachmaninov, Part, Debussy
Petroc Trelawny presents Antonio Pappano leading the London Symphony Orchestra. Dukas: The Sorcerer's Apprentice. Rachmaninov: Piano Concerto No 1. Part: Fratres. Debussy: La mer.
Presented by Petroc Trelawny
Antonio Pappano makes the short journey across London from the Royal Opera House to the Barbican to conduct the London Symphony Orchestra in a programme of glitteringly orchestrated works from the 19th and 20th centuries.
Their programme is bookended by two enduringly popular classics from the French Romantic repertoire: Dukas's charmingly mischievous symphonic poem and Debussy's lushly scored symphonic impression of the sea.
Macedonian pianist Simon Trpceski, who is gaining plaudits for his Rachmaninov interpretations, is the soloist in his First Piano Concerto, a work the young composer wrote at the age of 19. Rachmaninov revised it much later in 1917 but was at pains to ensure he preserved its "youthful freshness".
Completing the programme is Arvo Pärt's Fratres, a work imbued with the Estonian composer's spirituality that dates from his first forays into his 'tintinnabuli' style which Pärt explained as "an area I sometimes wander into when I am searching for answers. In my dark hours, I have the certain feeling that everything outside this one thing has no meaning. The complex and many-faceted only confuses me, and I must search for unity."
DUKAS: The Sorcerer's Apprentice
RACHMANINOV: Piano Concerto No 1
ARVO PÄRT: Fratres (1992)
DEBUSSY: La mer
Simon Trpceski, piano
London Symphony Orchestra
Antonio Pappano, conductor
Followed by...
We look at Messiaen's monumental organ work La nativité du seigneur with performances of the work spread over the week.