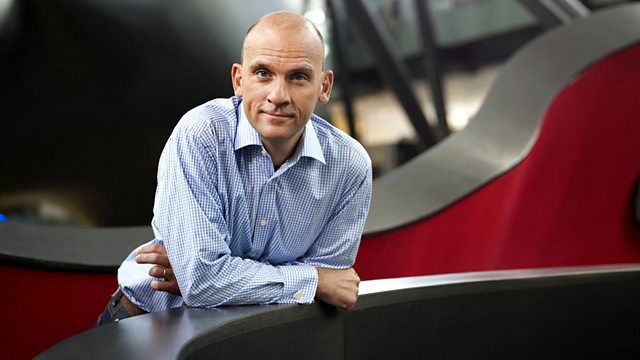 Darcy James Argue's Secret Society
Jez Nelson presents a set by one of New York's most exciting young bandleader-composers - Darcy James Argue and his eighteen-piece big band the Secret Society, recorded at Cafe Oto during the 2010 London Jazz Festival. Argue formed the Secret Society in 2005 and has an approach that fuses tradition and innovation. He says his aim is to evoke "an alternate musical history in which the dance orchestras that ruled the Swing Era never went extinct, but remained a popular and vital part of the evolving musical landscape". Argue's 2009 debut album, Infernal Machines, featured on more than seventy "best of the year" lists. This year he and the band topped the Rising Star, Big Band; Rising Star, Arranger and Rising Star, Composer categories in the DownBeat Critics' Poll and won two Jazz Journalists Association Jazz Awards.
Presenter: Jez Nelson
Producers: Joby Waldman & Russell Finch.
Last on