Main content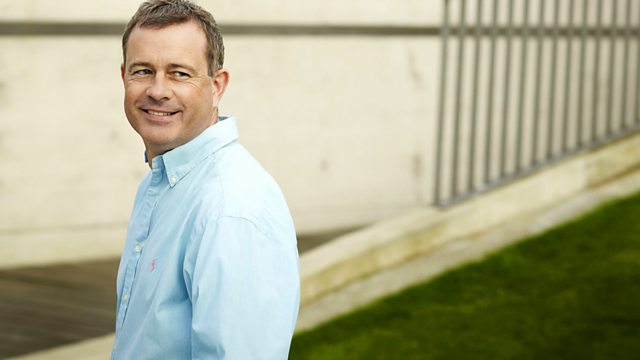 Monday - James Jolly
With James Jolly. Rossini: Overture (La scala di seta). Mascagni: Intermezzo (Cavalleria Rusticana). Glazunov: Symphony No 4. Strauss: Ariadne auf Naxos (excerpt).
With James Jolly. Today's highlights include Mascagni's Intermezzo from Cavalleria Rusticana, Glazunov's Fourth Symphony and Gundula Janowitz as Ariadne in Richard Strauss's opera.
10.00
Rossini
La Scala di Seta: Overture
Orpheus Chamber Orchestra
DG 477 501-2
10.06
Mascagni
Cavalleria Rusticana: Intermezzo
Philharmonia Orchestra
Herbert von Karajan (conductor)
EMI 5666032
10.21
Beethoven
Variations on the quartet Kind, willst du ruhig schlafen from Winter's Das unterbrochene Opferfest WoO75 John Ogden (piano) EMI 585761-2
10.34
Glazunov
Symphony No.4 in E flat major, Op.48
Royal Scottish National Orchestra
Jose Serebrier (conductor)
WARNER CLASSICS 2564 63236-2
11.04
Strauss
Es gibt ein Reich (Ariadne auf Naxos)
Gundula Janowitz (soprano)
Dresden Staatskapelle
Rudolf Kempe (conductor)
EMI CMS 764159-2
11.12
Mendelssohn
Capriccio (Pieces for String Quartet, Op.81)
Eroica Quartet
HARMONIA MUNDI HMU 907288
11.22
Beethoven
Piano Sonata in E flat, Op.7
As recommended in last Saturday's CD Review.