Main content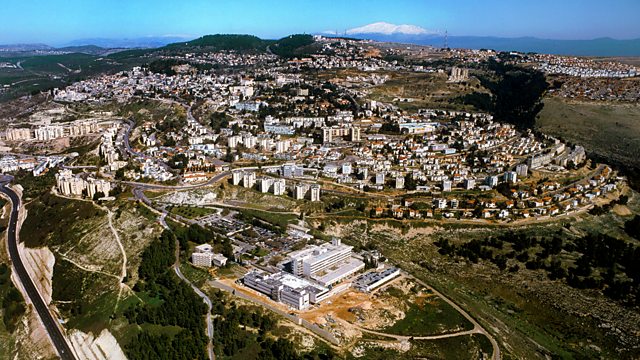 A City on a Hill
Jewish commentator Clive Lawton explores Safed in Northern Israel, one of the four holiest cities in Judaism and self-proclaimed world capital of spirituality.
The city of Safed, which perches on the top of the hill in the Northern Galilee, is virtually unknown outside Israel and Judaism. Yet it has been home to an extraordinary school of scholars and mystics who redefined Jewish faith and law and attracts thousands of tourists, artists and modern-day mystics.
Among the towering figures from Safed's past is Isaac Luria, known as 'the Lion', an Egyptian rabbi and master of the mystical tradition of Kabbalah. His teachings were disseminated after his death and have become central to the Hassidic movement of Central Europe, which is growing ever stronger in modern Judaism. Another revered rabbi is Joseph Caro, known as 'The Master', a Spanish rabbi who became the supreme legal authority of the Jewish world, ruling on disputes brought to him from France to Turkey. He distilled his learning into the Shulchan Aruch (Code of Jewish Law) which remains the central text on the interpretation of Jewish law.
Safed today is home to just 30,000 people. Yet it is one of the few places in Israel that has been continually occupied by Jews since biblical times. The city's story mirrors that of Israel's past as a whole. In the 1920s, Safed Jews were massacred by local Arabs: in 1948 it was conquered by the Palmach forces who forced out the Arab population. Among those who left with their families was Mahmoud Abbas, now president of the Palestinian Authority.
The city proudly proclaims itself to be the world centre of spirituality and Jewish culture. It is central to the practice of Kabbalah or Jewish mysticism and home to religious scholars and artists from all over the world. Teenagers from Europe and America travel to Safed for a particularly Jewish experience and hundreds of tourists visit each day. Mayor Ilan Shohat was even dragged out of bed earlier this year for a visit by the popular music star Madonna, who has recently embraced Kabbalah.
The Jewish commentator Clive Lawton explores Safed's streets and alleyways arriving in time for Shabbat, the weekly festival of the Sabbath, the glue that holds all Jews together. He visits the synagogues and joins in the joyous ceremonies, singing the famous love song to Shabbat known as Lecha Dodi, which was written in Safed. He wanders among the tombstones in the city's cemeteries and witnesses the ultra orthodox venerating the rabbis who were drawn to the area so long ago.
Producer: Mark Savage.