Main content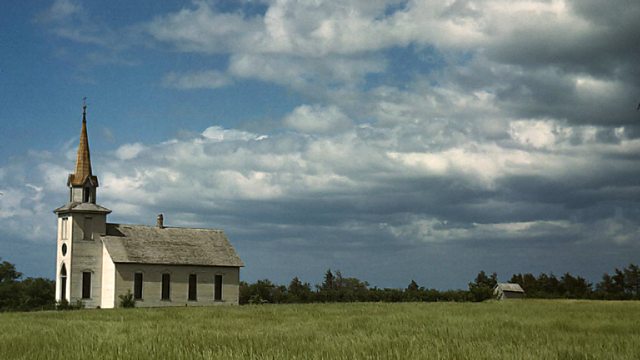 Gilead
Mike Kenny's adaptation of Marilynne Robinson's novel about a minister facing death, who decides to write a family history to leave to his young son.
by Marilynne Robinson adapted for radio by Mike Kenny
Reverend John Ames (Roger Allam) is nearing the end of a long life. His son is still a young boy, the product of a late flowering love. Ames knows he will never see his son grow to be a man and, given that he owns nothing and lives in a tied church house, all he can pass on is what he knows and the life he has lived. So, the letter he writes to his son is both a memoir of a life lived, and the journal of the present in which it is being written.
The tale is set in the 1950s, but takes us back through generations of preachers as far as the American Civil war, and projects into a future in which we now live.
Into Ames's life comes Jack Boughton, (Elliot Cowan) the wayward son of his best friend (Colin Stinton). Jack was baptised by Ames, and named after him. He feels a particular responsibility for this prodigal, but has never been able to like him. A charmer, Jack appears to woo both Ames wife, Lila (Elizabeth McGovern) and son John, and the old man struggles with the feelings stirred by the younger man. His very presence makes him feel his age.
We witness a good man wrestle with bad thoughts. It makes for an experience that is both surprising and deeply satisfying without leaving the few streets of a sleepy Midwest town.
Ames ..... Roger Allam
Lila ..... Elizabeth McGovern
Boy ..... Taran Stanzler
Glory ..... Nancy Crane
Boughton ..... Colin Stinton
Jack ..... Elliot Cowan
Directed by Annie Castledine
A CATHERINE BAILEY PRODUCTION.