Main content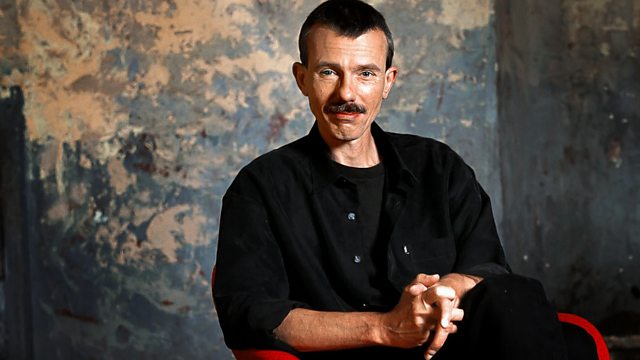 12/12/2010
Jonathan Swain presents Part 1 of Mendelssohn's St Paul oratorio.
Jonathan Swain presents part 1 of Mendelssohn's St Paul oratorio, part 2 is broadcast tomorrow.
1:01 AM
Mendelssohn, Felix (1809-1847)
St Paul - oratorio (Op.36) Part 1
Ruth Ziesak (soprano), Christianne Stotijn (mezzo-soprano), Matthias Goerne (baritone), Paul Groves (tenor), Radio France Chorus, Matthias Brauer (director), Radio France Children's Chorus, Sofi Jeannin (director), Orchestre National De France, Kurt Masur (conductor)
2:12 AM
Schumann, Robert (1810-1856)
Kinderszenen for piano (Op.15)
Håvard Gimse (piano)
2:32 AM
Vivaldi, Antonio (1678-1741)
Sonata a quattro in C major for 2 oboes, bassoon & continuo
Ensemble Zefiro
2:44 AM
Hannikainen, Ilmari (1892-1955)
Rural Dances (Op.39a)
Finnish Radio Symphony Orchestra, Petri Sakari (conductor)
3:01 AM
Ferrabosco, Alfonso (c1578-1628)
Pavan and Fantasie
Nigel North (lute)
3:08 AM
Rautavaara, Einojuhani (b. 1928)
Three sonnets by Shakespeare
Taru Valjakka (soprano), Jari Salmela (piano)
3:15 AM
Berlioz, Hector (1803-1869)
Roméo et Juliette - symphonie dramatique (Op.17) Orchestral movements only
Oslo Philharmonic Orchestra, Gianandrea Noseda (conductor)
4:09 AM
Bach, Johann Sebastian [1685-1750]
Capriccio for keyboard (BWV.993) in E major "In honorem Joh. Christoph. Bachii"
Mahan Esfahani (harpsichord)
4:15 AM
Mozart, Wolfgang Amadeus (1756-1791)
String Quartet in D major (K.155)
Australian String Quartet
4:25 AM
Gabrieli, Giovanni (c.1553-1612)
Canzon Prima a 5
Canadian Brass
4:28 AM
Haydn, Joseph (1732-1809)
Oboe Concerto in C Major (Hob.VIIg:C1)
Bo?o Rogelja (oboe), Slovenian Radio & Television Symphony Orchestra, Samo Hubad (conductor)
4:52 AM
Sibelius, Jean (1865-1957)
Sonatina No.1 in F sharp minor (Op.67)
Eero Heinonen (piano)
5:01 AM
Strauss, Johann II (1825-1899)
An der schönen Blauen Donau - waltz for orchestra (Op.314)
BBC Concert Orchestra, Barry Wordsworth (conductor)
5:10 AM
Ravel, Maurice (1875-1937)
Jeux d'eau for piano
Paloma Kouider (piano)
5:16 AM
Cavalli, Francesco (1602-1676)
Sonata à 8
Concerto Palatino
5:22 AM
Mozart, Wolfgang Amadeus (1756-1791)
Exsultate, jubilate - motet for soprano and orchestra (K.165)
Kiri Te Kanawa (soprano), Netherlands Radio Philharmonic, Kent Nagano (conductor)
5:37 AM
Debussy, Claude [1862-1918]
Quartet for strings (Op.10) in G minor
Psophos Quartet
6:02 AM
Wolf-Ferrari, Ermanno (1876-1948)
Two orchestral intermezzi from 'Il Gioielli della Madonna' (Op.4)
KBS Symphony Orchestra, Othmar Maga (conductor)
6:12 AM
Monteverdi, Claudio (1567-1643)
Confitebor tibi Domine
Jill Feldman (soprano), Les Arts Florissants, William Christie (harpsichord and director)
6:25 AM
Strauss, Richard (1864-1949)
Horn Concerto No.2 in E flat major
Markus Maskuniitty (horn), Finnish Radio Symphony Orchestra, Junichi Hirokami (conductor)
6:45 AM
Wikander, David (1884-1955)
Kung Liljekongvalje
Swedish Radio Choir, Stefan Sköld (conductor)
6:50 AM
Bach, Johann Sebastian (1685-1750)
Largo from Trio Sonata in C (BWV.529)
Sergei Terentjev (piano).