Main content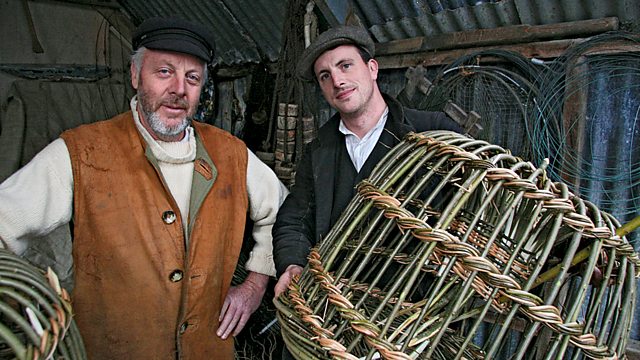 Archaeologists Alex and Peter and historian Ruth try Edwardian life for a year. The team leave the farm in search of work and head to the coast to reap the ocean's bounty.
Archaeologists Alex Langlands and Peter Ginn and historian Ruth Goodman are in Morwellham Quay in Devon - once home to one of the busiest ports in Britain. They will be attempting to bring it back to life as it was in its Edwardian heyday.
It's December and, as winter sets in, Alex, Peter and Ruth face the challenge of earning a living in one of the hardest months of the year. They'll have to profit from their livestock, leave the farm in search of part-time work and head to the coast to reap the ocean's bounty.
With poverty rife in the countryside, Edwardian farmers often had to find additional work away from their land.
Alex and Peter follow in the footsteps of Tamar Valley farmers who traditionally took advantage of living between the north and south Devon coasts to profit from the county's other great industry - sea fishing.
Ruth follows the growing number of Edwardian women who entered domestic service. She goes to a grand Edwardian stately home, Lanhydrock House, where she encounters luxurious novelties such as running water, electric lights and even prototype vacuum cleaners.
But when Alex and Peter have little luck on their seafaring fishing expedition, Ruth has to prepare a poor man's Christmas lunch.
Credits
| Role | Contributor |
| --- | --- |
| Producer | Chris Marshall |
| Director | Chris Marshall |
| Executive Producer | David Upshal |