Main content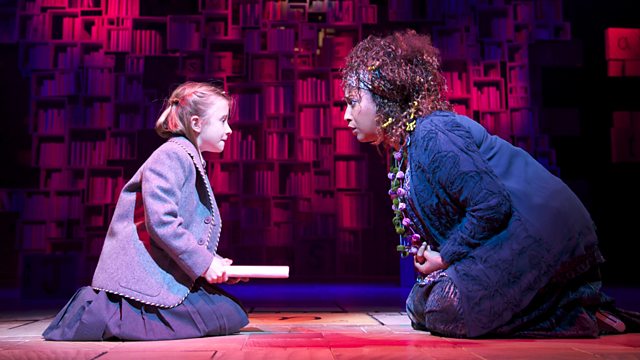 Matilda - the musical; Phil Oakey of the Human League
With Kirsty Lang, including the verdict on Matilda, a new Royal Shakespeare Company musical, based on the book by Roald Dahl.
The RSC has adapted Roald Dahl's Matilda as a musical, directed by Matthew Warchus, with songs by Tim Minchin and choreography by Peter Darling (Billy Elliot). Will Dahl's classic children's book be enhanced or drowned by the musical treatment? Sarah Crompton reviews.
Enemies of the People, a documentary already nominated for an Oscar next year, talks to the perpetrators of the genocide carried out in Cambodia in the 1970s by the Khmer Rouge. The film's director Rob Lemkin describes the journey he took with his fellow director, a Cambodian journalist whose father and siblings were killed by Pol Pot's regime, to understand what lay behind the mass killings.
The synth dance pop group The Human League have just recorded their first new album in almost a decade, to be released next year. Their lead singer Phil Oakey looks back at the early 1980s and their album Dare - with its international hit Don't You Want Me, which he is reported not to have wanted to release as a single, feeling it was a filler and the weakest track on the album.
Producer Nicki Paxman.
Last on
Chapters
Matilda

Matilda

Sarah Crompton reviews the Royal Shakespeare Company musical Matilda, showing in Stratford-upon-Avon.

Duration: 05:59

Enemies of the People

Enemies of the People

Rob Lemkin talks about his documentary on the Khmer Rouge killings in Cambodia.

Duration: 11:26

The Human League - Phil Oakey

The Human League - Phil Oakey

Phil Oakey from the Human League talks to Kirsty Lang.

Duration: 07:24

Board Games into Films

Board Games into Films

Mark Eccleston takes a look at how well board games translate into films.

Duration: 03:03

Broadcast