Main content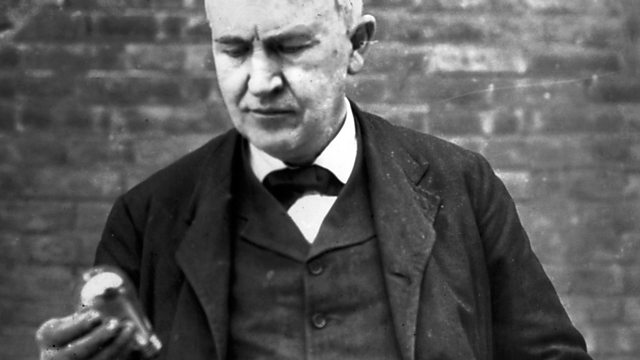 Thomas Edison
Melvyn Bragg and his guests discuss the work of Thomas Edison, one of the great inventors and cultural figures of modern America.
Melvyn Bragg and his guests discuss the innovations and influence of Thomas Edison, one of the architects of the modern age.Edison is popularly remembered as the man who made cheap electric light possible. Born in 1847, he began his career working in the new industry of telegraphy, and while still in his early twenties made major improvements to the technology of the telegraph. Not long afterwards he invented a new type of microphone which was used in telephones for almost a century. In the space of three productive years, Edison developed the phonograph and the first commercially viable light bulb and power distribution system. Many more inventions were to follow: he also played a part in the birth of cinema in the 1890s. When he died in 1931 he had patented no fewer than 1093 devices - the most prolific inventor in history. As the creator of the world's first industrial research laboratory he forever changed the way in which innovation took place.With:Simon SchafferProfessor of the History of Science, University of CambridgeKathleen BurkProfessor of History, University College LondonIwan MorusReader in History, University of AberystwythProducer: Thomas Morris.
Last on

Broadcasts

Featured in...
Browse the 19th Century era within the In Our Time archive.

Scientific principles, theory, and the role of key figures in the advancement of science.

Presenter Melvyn Bragg invites leading academics to discuss the ideas that shape our time.