Main content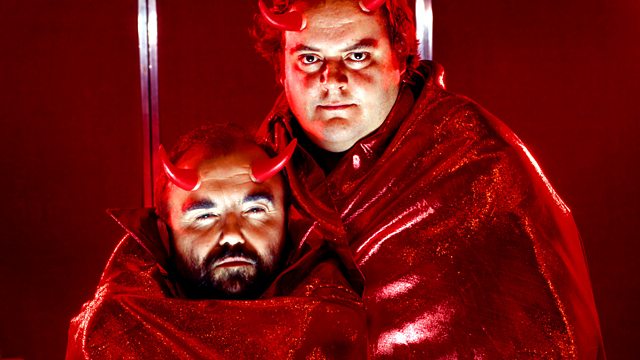 Edith wants Satan to find out who murdered her, meanwhile Hell's boiler is on the blink. Satanic sitcom starring Andy Hamilton. From October 2007.
Edith needs to find out who murdered her and fortunately Hell is full of people who can assess the evidence - murderers.
Andy Hamilton's comedy set in Hell.
Starring Andy Hamilton as Satan, Annette Crosbie as Edith, Robert Duncan as Scumspawn and Jimmy Mulville as Thomas.
Other characters played by Michael Fenton Stevens, Philip Pope and Felicity Montagu
Producer Paul Mayhew-Archer
First broadcast on BBC Radio 4 in October 2007.