Main content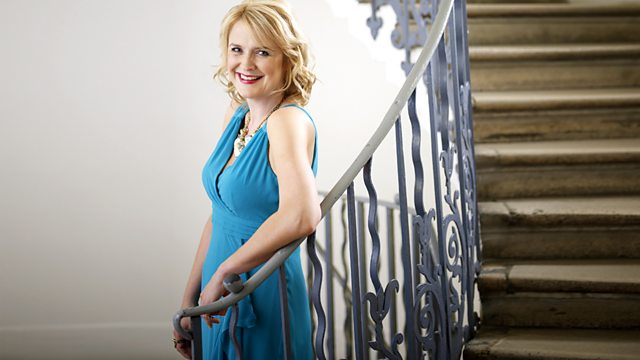 Monday - James Jolly
James Jolly presents music containing Folk and Popular Songs, recordings by pianist Murray Perahia and Tchaikovsky Orchestral Suites with highlights including Delius' Brigg Fair.
with James Jolly: this week a selection of music containing Folk and Popular Songs, Tchaikovsky Orchestral Suites and recordings by the pianist Murray Perahia.
Today's highlights include Delius' Brigg Fair, Tchaikovsky's Suite No.2 and a selection of Chopin Etudes performed by Murray Perahia.
10.00
Glinka
Ruslan und Ludmilla: Overture
Chicago Symphony Orchestra
Fritz Reiner (conductor)
RCA 82876 61394-2
10.05
Chopin
Etudes (selection)
Murray Perahia (piano)
SONY CLASSICAL SK 61885
10.12
Delius
Brigg Fair
Royal Philharmonic Orchestra
Thomas Beecham (conductor)
EMI CDM 567552-2
10.28
Mozart
"Ein Madchen oder Weibchen" (Die Zauberflote, Act 2)
Walter Berry (baritone)
Philharmonia Orchestra
Otto Klemperer (conductor)
EMI 567 7388-2
10.32
Tchaikovsky
Suite No.2 in C major, Op.23
Philharmonia Orchestra
Michael Tilson-Thomas (conductor)
RETROSPECTIVE RECORDINGS RET 023
11.09
A selection of recordings selected as the Critics' Choices for 2010 in last Saturday's CD Review.