Main content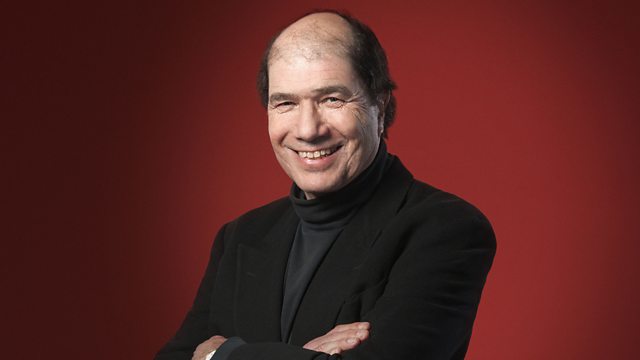 Adam Foulds
Michael Berkeley talks to novelist Adam Foulds. His selections include Schoenberg's Op 24 Serenade, plus Debussy, Oliver Knussen, Janacek, Nicholas Ludford and Neutral Milk Hotel.
Michael Berkeley's guest is Adam Foulds, one of the most exciting young British writers to have emerged in the past decade. He read English at Oxford and graduated with an MA in creative writing from the University of East Anglia in 2001. His first novel, 'The Truth About These Strange Times', won a Betty Trask Award in 2007, while his 2008 verse novella 'The Broken Word' won the poetry prize in the Costa Book Awards. In 2009 his second novel, 'The Quickening Maze', was shortlisted for the Man Booker Prize.
Adam Foulds is passionate about all kinds of music, but his selection today focuses on 20th-century music - Schoenberg's Op.24 Serenade, Debussy's Sonata for flute, viola and harp, songs by Ligeti and Stravinsky, two short pieces by Oliver Knussen, and the Vixen's Dream sequence from Janacek's opera 'The Cunning Little Vixen'. All reveal an absorbing interest in delicate and complex musical textures, as well as a keen ear for sonorities - characteristics he also brings to his own work. The two exceptions are the first piece, an extract from a Mass by the early English composer Nicholas Ludford, which Adam Foulds believes has much in common with the sound of more recent English music; and finally a track from Neutral Milk Hotel's album 'In the Aeroplane Over the Sea'.
Music Played
Reading

Adam Foulds reads from his poem The Broken Word (Jonathan Cape)
11 things we learned from Harry Enfield's Private Passions
Archive Unlocked: Two Decades of Private Passions