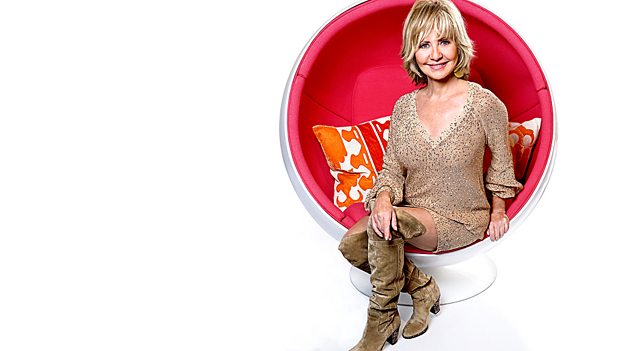 Rewind the 60s
Lulu presents a nostalgic look back at the 1960s, with personal stories and celebrity guests with a connection to the decade.
It is now fifty years since the start of the 1960s – ten years of change, innovation, excitement and creativity that revolutionised our lives. To celebrate this amazing decade, Lulu presents Rewind the 60s - five entertaining programmes that explore all aspects of the 1960s: from where we lived, to what we ate, to how we dressed, and what we listened to. With the help of some very special guests, Lulu shows us how that extraordinary decade transformed Britain and the world forever – and how much fun it was to live through.
These were the years when John F. Kennedy and Martin Luther King were assassinated; when we first saw James Bond and Doctor Who on our screens; when we marvelled at England's victory in the World Cup; and student protests filled the streets. It was the decade of the moon landing; when foreign holidays took a hold among the British, and all kinds of boundaries and taboos were broken. Each episode of Rewind the Sixties looks at two specific years from the decade, exploring the news, fashions, music, and changes in society that took place in those two years.
Lulu is joined in the Rewind the 60s studio by various celebrity guests – people like comedian Jimmy Tarbuck, DJ Tony Blackburn and fashion designer Zandra Rhodes – to talk about their memories of the decade. And there are specially made films focussing on key events – like the rise of The Beatles, and Dr Beeching's railway reforms – which are told through the testimony of people who were there and whose own lives were dramatically changed by what they lived through.
So why not join Lulu on Rewind the 60s – when Britain turned it's back on the drab austerity of the post-war years, and embraced an exhilarating new world of youth, colour, and pop music.