Main content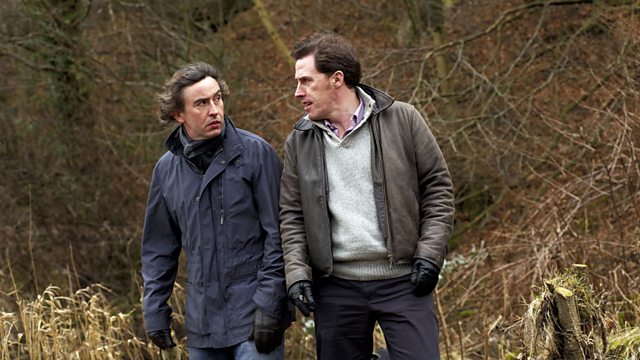 Comedy series. Steve Coogan and Rob Brydon continue their restaurant-reviewing road trip at Hipping Hall in Kirby Lonsdale, in the Lake District.
Comedy series starring Steve Coogan and Rob Brydon.
When Steve is commissioned by the food supplement of a Sunday newspaper to review half a dozen restaurants, he decides to mix work with pleasure and plans a trip around the north of England with his food-loving American girlfriend. When the girlfriend decides to leave him and return to the States, Steve is faced with a week of meals for one, not quite the trip he had in mind. Reluctantly he calls Rob, the only person he can think of who will be available. Rob, never one to turn down a free lunch (let alone six) agrees, and they set off on a culinary adventure.
Over the course of six meals at six different restaurants in and around the Lake District, Lancashire and the Yorkshire Dales, this ultimate odd couple find themselves debating the big questions of life over a series of culinary delights.
For their fourth meal together, Steve and Rob are at Hipping Hall.
Clips

Credits
| Role | Contributor |
| --- | --- |
| Steve | Steve Coogan |
| Rob | Rob Brydon |
| Greta Hall Housekeeper | Jeronime Palmer |
| Emma | Claire Keelan |
| Dove Cottage Worker | Rita Davies |
| Sally | Rebecca Johnson |
| Director | Michael Winterbottom |
| Producer | Andrew Eaton |
| Yolanda | Marta Barrio |
| Producer | Melissa Parmenter |
| Mischa | Margo Stilley |
| Paul | Paul Popplewell |