Main content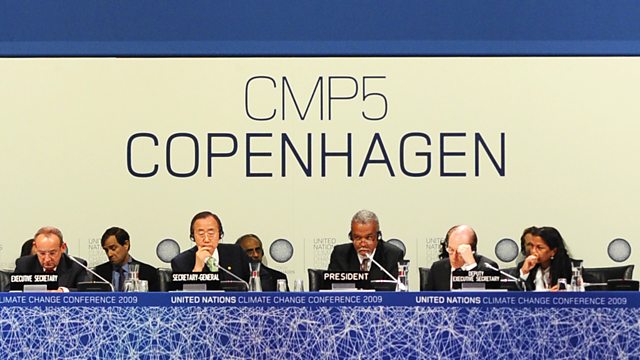 What Happened at Copenhagen?
A year after the Copenhagen climate summit, Roger Harrabin explores what really happened in the negotiations and asks why such a massive effort lead to such a small result.
It was the biggest gathering of world leaders outside the United Nations. 15,000 delegates from 192 countries (including over 100 heads of state or government), watched by thousands of journalists and harangued by thousands of activists, travelled to Copenhagen in December 2009 for the UN climate summit.
Hyped in advance by some as the most important conference the world has ever seen, it fizzled out in exhaustion and recrimination without a binding global deal nor a plan or timetable for creating one. Its conclusion was a limited agreement between a select group of countries, of which the rest of the world merely agreed to take note.
It's a story of good intentions gone wrong, of the ambitions of politicians from a tiny host nation who briefly saw themselves as saviours of the world, and a tale of mistrust, complex diplomatic wrangling and in some cases a diametric clash of vision about the very nature of human progress - topped by the emergence of new and powerful forces in global politics.
So why did such a massive effort lead to such a small result? Presented by the BBC's environmental analyst Roger Harrabin, this programme tells the story of what really went on behind the scenes in the international negotiations.
Producer: Martin Rosenbaum.
Last on
Broadcast