Main content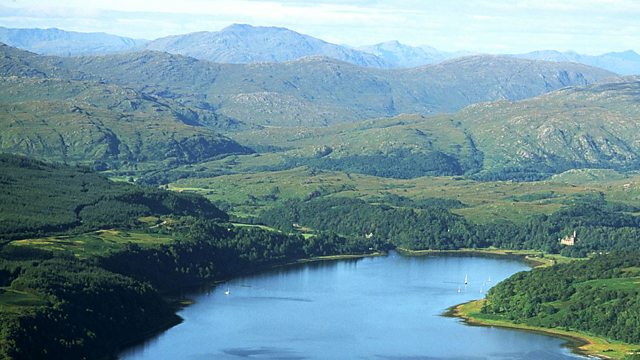 Ardtornish
Helen Mark visits Ardtornish estate in Morvern, in the Western Highlands of Scotland, to see how its owners are harnessing natural resources to help it pay its way.
In Open Country this week, Helen Mark visits Ardtornish Estate in Morvern, in the western Highlands of Scotland. The estate covers around sixty square miles of hill, woodland, rivers and lochs and has been in the Raven family for three generations. Hugh Raven describes himself as the present 'steward' of Ardtornish, working on behalf of the whole family and the local community, and, along with his wife, Jane Stuart-Smith, is building on groundwork laid down at Ardtornish by his late brother, Andrew Raven.
Helen is here to see how the way Ardtornish is managed has changed over the years, and chief among those changes is the way in which the climate is being exploited. The estate is harnessing the power of the rainfall, which is never in short supply in this part of the world, to supply electricity to the National Grid. Estate manager Angus Robertson and farm stock manager James Laurie discuss how Ardtornish's natural qualities and produce can help secure its future, while Faith Raven, who was born as her father bought the estate, and estate gardener Ian Lamb, tell Helen why change and continuity can go hand in hand in the Highlands.
Producer: Moira Hickey.
Podcast
Countryside magazine featuring the people and wildlife that shape the landscape of Britain