Main content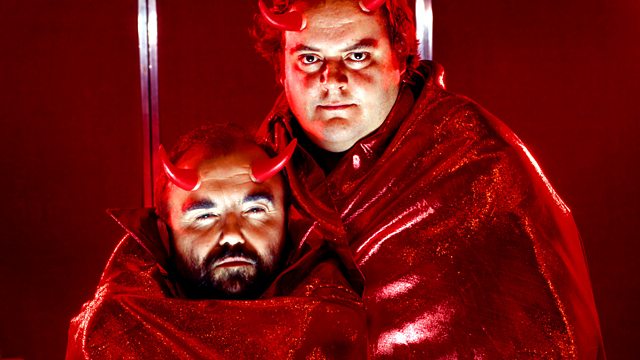 Satan introduces historian Edith to Adam and Eve, but they are none too bright. Stars Andy Hamilton. From September 2007.
Satan introduces Edith to Adam and Eve, but for the father and mother of all humanity, they are alarmingly stupid.
Andy Hamilton's comedy set in Hell.
Starring Andy Hamilton as Satan, Annette Crosbie as Edith, Robert Duncan as Scumspawn and Jimmy Mulville as Thomas.
Other characters played by Michael Fenton Stevens, Philip Pope and Felicity Montagu
Producer Paul Mayhew-Archer
First broadcast on BBC Radio 4 in October 2007.