Main content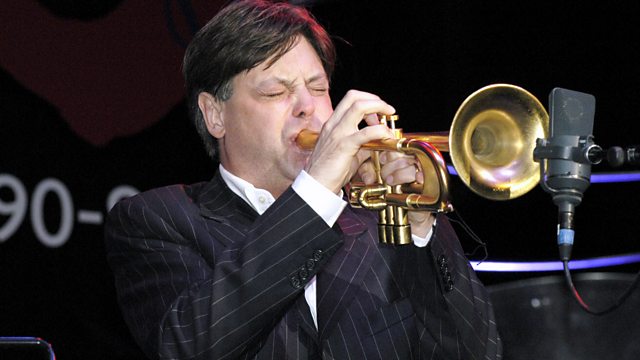 Belonging - European Jazz
Guy Barker focuses on European jazz.
Guy Barker continues to explore the history of jazz, focusing on the turning points and pivotal events that have shaped the genre, and discovering some great stories and larger-than-life characters along the way. In the penultimate episode, Belonging, he focuses on European Jazz.
Although jazz is generally considered to be an American music, its relationship with Europe is as old as the music itself. But is European jazz a separate branch of music or is it, in essence, the same as American jazz? Guy asks if you have to be American to play real jazz; whether there a distinctive European sound; and what role Europe's classical and folk music traditions play in its jazz. He also asks if the future of jazz in fact lies on this side of the Atlantic.
Guy looks at the journey of European jazz through brand new interviews with Kenny Burrell, Albert "Tootie" Heath, Evan Parker, John Surman, Peter Erskine, George Mraz, Gunther Schuller, Stuart Nicholson, Geoffrey Smith and Howard Mandel; alongside archive of Stéphane Grappelli (1908-1997), Louis Armstrong (1901-1971), Johnny Griffin (1928-2008), Ronnie Scott (1927-1996) and Tubby Hayes (1935-1973).