Main content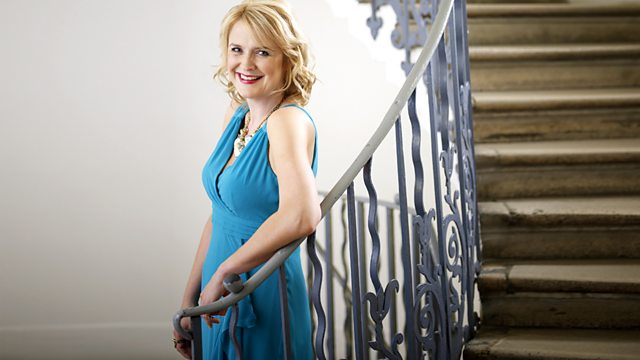 Thursday - Sarah Walker
With Sarah Walker. Dvorak: Carnival Overture. Chopin: Piano Concerto No 1. Bach: Polonaise-Double (Orchestral Suite No 2). Mozart: Polonaise (Divertimento in E flat, K252).
Classical Collection with Sarah Walker: this week a selection of music with Polish connections, concert overtures and recordings by the violinist Nigel Kennedy.
Today's highlights include Dvorak's Carnival Overture conducted by Karel Ancerl, Chopin's First Piano Concerto performed by Krystian Zimerman, and Nigel Kennedy playing Django Reinhardt's Swing '39 with the pianist Peter Pettinger.
10.00
Dvorak
Carnival Overture, op.92
Czech Philharmonic Orchestra
Karel Ancerl (conductor)
Supraphon 11 0605-2
10.10
Chopin
Piano Concerto No.1 in E minor, op.11
Krystian Zimerman (piano and conductor)
Polish Festival Orchestra
DG 459 684-2 CD 1 tks 1-3
Today's Group of 3 are Polonaises, but not by Polish composers.
10.56
Bach
Polonaise-Double from Orchestral Suite no.2 in B minor, BWV 1067
The English Concert
Trevor Pinnock (conductor)
Archiv 427 112-2
11.00
Mozart
Polonaise from Divertimento for 2 Oboes, 2 Bassoons and 2 Horns in E flat, K 252
Amadeus Winds
Christopher Hogwood (conductor)
Decca 458 096-2
11.02
Tchaikovsky
Polonaise from Eugene Onegin
Orchestra of the Royal Opera House, Covent Garden
Colin Davis (conductor)
Philips 422 845-2
11.06
Thursday Light Music
Django Reinhardt
Swing '39
Nigel Kennedy (violin)
Peter Pettinger (piano)
Chandos CHAN 6513
11.13
Haydn
String Quartet in C, op.33 no.3, 'The Bird' Los Angeles String Quartet Philips 464 650-2
11.33
Shostakovich
Piano Concerto no.1, op.35
Peter Jablonski (piano)
Royal Philharmonic Orchestra
Vladimir Ashkenazy
Decca 436 239-2.