Main content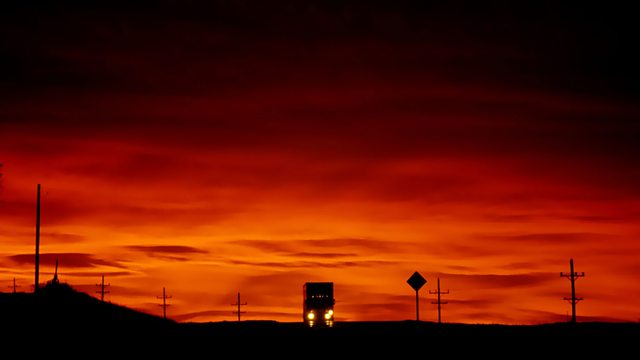 02/12/2010
Presented by Susan Sharpe.
Presented by Susan Sharpe
1:01 AM
Mendelssohn, Felix (1809-1847)
Ruy Blas - overture (Op.95)
BBC Symphony Orchestra, Jiří Bělohlávek (conductor)
1:09 AM
Brahms, Johannes (1833-1897)
Concerto for piano and orchestra no. 2 (Op.83) in B flat major
Lars Vogt (piano), BBC Symphony Orchestra, Jiří Bělohlávek (conductor)
1:58 AM
Mussorgsky, Modest (1839-1881)
Gopak (Hopak) from the opera Sorotchinsky Fair
Royal Liverpool Philharmonic Orchestra, Vasily Petrenko (conductor)
2:00 AM
Debussy, Claude (1862-1918)
Ondine from Préludes, Book 2 (No.8)
Leif Ove Andsnes (piano)
2:04 AM
Brahms, Johannes (1833-1897)
Six Songs: Wir wandelten (Op.96 No.2); Alte Liebe - from 5 Gesäng (Op.72); Das Mädchen spricht (Op.107 No.3); Immer leiser wird mein Schlummer - from 5 Lieder für eine tiefere Stimme (Op.105); Meine Liebe ist Grün - from 9 Lieder und Gesange (Op.63); Von ewiger Liebe (Op.43 No.1); Der Tod, das ist die kühle Nacht - from Vier Lieder (Op.96)
Barbara Hendricks (soprano), Leif Ove Andsnes (piano)
2:25 AM
Moniuszko, Stanislaw (1819-1872)
String Quartet No.1 in D minor (1837-1840)
Camerata Quartet
2:41 AM
Rameau, Jean-Philippe (1683-1764)
Orchestral Suite from Dardanus
European Union Baroque Orchestra, Roy Goodman (director)
3:01 AM
Beethoven, Ludwig van (1770-1827)
Violin Sonata in F major (Op.24) 'Spring'
Salvatore Accardo (violin), Michele Campanella (piano)
3:25 AM
Schütz, Heinrich (1585-1672)
Prima parte: O primavera, gioventù de l'anno (SWV.1)
The Consorte of Musicke, Anthony Rooley (conductor)
3:29 AM
Kandov, Alexander (b.1949)
Trio-concerto for Harp, flute cello and string orchestra
Suzana Klincharova (harp) George Spasov (flute) Dimitar Tenchev (cello) Sofia Soloists Chamber Ensemble, Plamen Djurov (cond)
3:51 AM
Haydn, Joseph (1732-1809)
Sonata for piano (H.XVI.33) in D major
Bart van Oort (fortepiano)
4:05 AM
Frescobaldi, Girolamo (1583-1643), arr. Eberhard Kraus
Aria
Stefan Schlegel (trombone), Paolo D'Angelo (accordion), Heinz della Torre (trumpet)
4:09 AM
Elgar, Edward (1857-1934)
Serenade for string orchestra (Op.20) in E minor
BBC Concert Orchestra, Stephen Cleobury (conductor)
4:21 AM
Pekiel, Bartlomiej (?-c.1670)
I Missa senza le cerimonie
Camerata Silesia, Julian Gembalski (positive organ), Anna Szostak (conductor)
4:32 AM
Paganini, Niccolo (1782-1840)
Sonata 'La Primavera'
Viktor Pikajzen (violin), Evgenia Sejdelj (piano)
4:47 AM
Meder, Johann Gabriel (1729-1800)
Sinphonia No.4, from Six Sinphonie (Op.1)
Netherlands Radio Chamber Orchestra, Anthony Halstead (conductor)
5:01 AM
Gabrieli, Andrea (1533-1585)
Canzon francese detta Frais & Galliard, a quattro voci di Crequillon
Roland Götz (spinet)
5:05 AM
Grainger, Percy (1882-1961)
4 Folk Songs
Camerata Chamber Choir, Michael Bojesen (conductor)
5:16 AM
Raitio, Väinö (1891-1945)
Serenade for Orchestra
Finnish Radio Symphony Orchestra, Jukka-Pekka Saraste (conductor)
5:21 AM
Gershwin, George (1898-1937)
Selection from Porgy & Bess
Annika Skoglund (soprano), New Stenhammar String Quartet, Staffan Sjöholm (double bass)
5:33 AM
Schumann, Robert (1810-1856)
Novelette in D major, No.5 from 8 Novelletten for piano (Op.21)
Leif Ove Andsnes (piano)
5:43 AM
Haydn, Joseph (1732-1809)
Cello Concerto in C major (H.7b.1)
Stephen Isserlis (cello), Netherlands Radio Chamber Orchestra, Jean Fournet (conductor)
6:10 AM
Merikanto, Oscar (1868-1924)
Itveka huilu (Crying Flute) (Op.52 No.4)
Sauli Tiilikainen (baritone), Markus Lehtinen (piano)
6:13 AM
Purcell, Henry (1659-1695)
Pavane in G minor (Z.752) and Chaconne (Chacony) in G minor (Z.730)
London Baroque
6:22 AM
Tchaikovsky, Pyotr Il'yich (1840-1893)
Romeo and Juliet (fantasy overture, 1880 version)
Radio Symphonieorchester Wien, Pinchas Steinberg (conductor)
6:43 AM
Liszt, Franz (1811-1886)
Reminiscences de Don Juan for piano (S.418)
Shura Cherkassky (piano).