Main content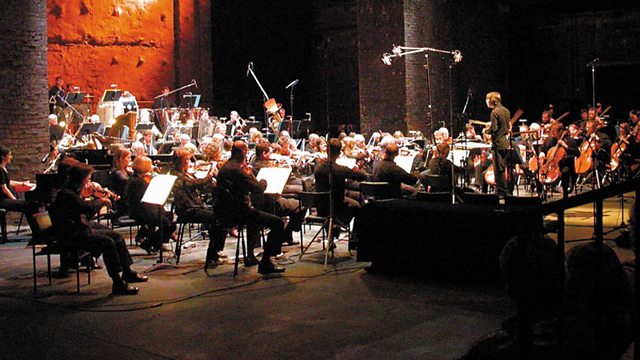 Episode 3
Katie Derham with a celebration of the BBC SSO. Sally Beamish: Kirschen. Mozart: Piano Concerto No 17 (with Ronald Brautigam). Strauss: Guntram (excerpt). Brahms: Symphony No 4.
3 December 1935 saw the debut of a new orchestra in Glasgow: the BBC Scottish Orchestra. This week, as the BBC Scottish Symphony Orchestra, they celebrate their 75th birthday. Katie Derham celebrates in Afternoon on 3 with a selection of exciting new recordings and and archive highlights from the orchestra's history.
The week features recordings with most of the orchestra's Principal Conductors - from their founder Ian Whyte to Donald Runnicles, who's been in the post just over a year - and some of their most famous Assistant Conductors, including Simon Rattle! There's also Scottish music every day, and we visit all five cities where the orchestra perform regularly - Aberdeen, Edinburgh, Glasgow, Inverness and Perth - as well as Munich and Vienna on their recent acclaimed tour of central Europe.
Today's programme features Andrew Manze's debut as Associate Guest Conductor of the BBC SSO . The concert starts with a brand-new bowl of sweet cherries from Sally Beamish to contrast with Brahms's Fourth Symphony - which, Brahms said, 'takes after the climate in these parts: the cherries don't grow ripe and sweet here!'
Sally Beamish: Kirschen (World premiere)
BBC Scottish Symphony Orchestra
Andrew Manze, conductor
2.15pm
Mozart: Piano Concerto no. 17 in G, K453
Ronald Brautigam, piano
BBC Scottish Symphony Orchestra
Andrew Manze, conductor
2.45pm
Richard Strauss: Guntram - closing scene (Act 3)
Freihild.............Marie Collier, soprano
Guntram........Robert Thomas, tenor
BBC Scottish Symphony Orchestra
Norman Del Mar, conductor
[1964 recording]
3.00pm
Brahms: Symphony No.4
BBC Scottish Symphony Ochestra
Andrew Manze, conductor.
Clips