Main content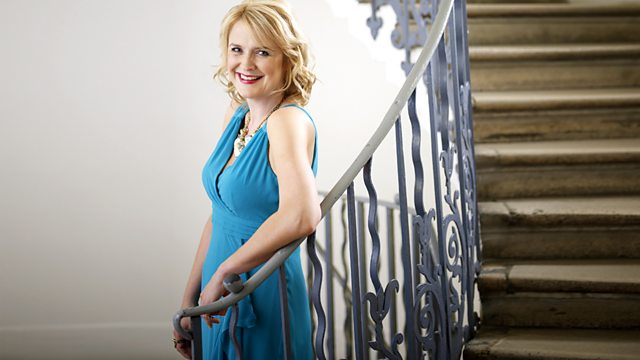 Wednesday - Sarah Walker
With Sarah Walker. Brahms: Tragic Overture. Moniuszko: Halka (excerpt). Chopin: Mazurka in A minor. Chopin: Mazurka in C. Mlynarski: Violin Concerto No 2. Schubert: Symphony No 5.
Classical Collection with Sarah Walker: this week music with Polish connections, concert overtures and recordings by the violinist Nigel Kennedy.
A particularly Polish day. Our Wednesday Award-winner is a recording of Mozart's Piano Sonata in D, K311, recipient of a Polish Fryderyk award in 2009. There's Mlynarski's Violin Concerto No.2 in D played by Polish resident Nigel Kennedy and the Polish Chamber Orchestra. Plus, we have Brahms's Tragic Overture, Op.81 courtesy of the Staatskapelle Dresden.
10.00
Brahms
Tragic Overture, op.81
Staatskapelle Dresden
Kurt Sanderling (conductor)
RCA 74321 21285 2
10.14
Moniuszko
Halka: Act 1 (conclusion)
Andrzej Hiolski (Janusz)
Bernard Ladysz (Stolnik)
Andrzej Saciuk (Dziemba)
Krakow Radio and TV Chorus
Polish Radio National Symphony Orchestra
Jerzy Semkow (conductor)
Harmonia Mundi LDC 278 889 90
10.23
Chopin
Mazurka in A minor, op.17 no.4
Ignaz Jan Paderewski (piano)
Nimbus NI 8816
10.27
Chopin
Mazurka in C, op.24 no.2
Artur Rubinstein (piano)
RCA GD60822
10.30
Mlynarski
Violin Concerto no. 2 in D, op.16
Nigel Kennedy (violin)
Polish Chamber Orchestra
Jacek Kaspszyk
EMI 3 79934 2
11.00
Lutoslawski
Symphonic Variations
Polish Radio National Symphony Orchestra
Witold Lutoslawski (conductor)
EMI CDM 7 69840 2
11.09
The Wednesday Award-winner
Mozart
Piano Sonata in D, K311
Rafal Blechacz (piano)
DG 477 7453
11.27
Schubert
Symphony no.5 in B flat, D485
Sinfonia Varsovia
Yehudi Menuhin (conductor)
Apex 4605302.