Main content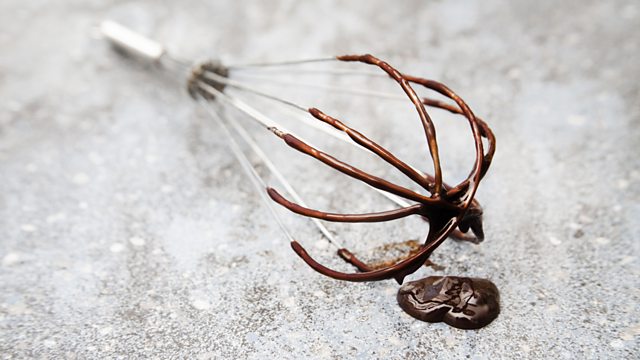 Clementine remembers her stint as the owner of the Muchly Bottom village chocolate shop. Stars Paula Wilcox and Eleanor Bron.
Rosie delivers her creation to the club. Meanwhile, Clementine tells the tale of how she came to own a chocolate shop in the village.
At the Muchly Bottom village chocolate lovers' club five women take turns in creating a chocolate delight and tell a chocolate-related tale while eating it.
Moya O'Shea's delicious five-part drama.
Mrs Drexl - Sylvia Sims
Clementine - Paula Wilcox
Rosie - Helena Breck
Sarah - Eleanor Bron
Charlotte - Carolyn Pickles
Hot Shot - Carl Prekopp
Luke - Peter Darney
Director: Tracey Neale
First broadcast on BBC Radio 4 in 2001.