Main content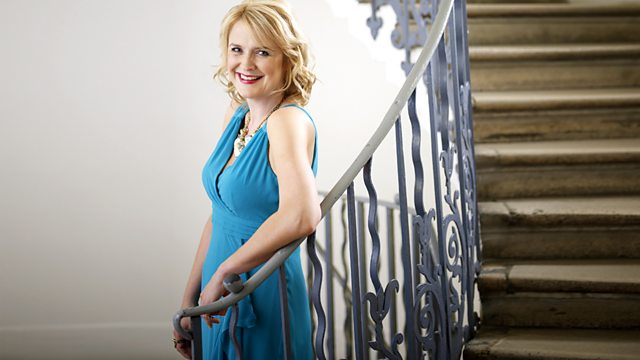 Monday - Sarah Walker
With Sarah Walker. Berlioz: Le corsaire. Vivaldi: Autumn (The Four Seasons). Gorecki: Totus tuus. Beethoven: Appasionata Sonata. Kurpinski: Overture (Two Huts). Wolf: Morike Lieder.
Classical Collection with Sarah Walker: this week a selection of music with Polish connections, concert overtures and recordings by the violinist Nigel Kennedy.
Today's highlights include Berlioz's Le Corsaire Overture, Op.21, Beethoven's Appassionata Sonata performed by Polish pianist Artur Rubinstein and Autumn from The Four Seasons performed by Nigel Kennedy and the English Chamber Orchestra.
10.00
Berlioz
Le Corsaire, Op.21
Royal Philharmonic Orchestra
Thomas Beecham (conductor)
EMI CDM 7 63407 2
10.08
Vivaldi
Concerto no.3 in F, 'Autumn', RV293, from The Four Seasons
Nigel Kennedy (violin & director)
English Chamber Orchestra
EMI CDC 7 49557 2
10.20
Gorecki
Totus tuus
The Sixteen
Harry Christophers (conductor)
UCJ 9866727
10.30
Beethoven
Piano Sonata in f minor, op.57, Appassionata
Artur Rubinstein (piano)
RCA 09026 61443 2
10.54
Kurpinski
Overture: Two Huts
Warsaw Philharmonic Symphony Orchestra
Stanislaw Wislocki (conductor)
Olympia OCD 325
11.03
Schumann
Andante & Variations for 2 pianos, 2 cellos & horn, op.46
Martha Argerich (piano)
Alexandre Rabinovitch (piano)
Mischa Maisky (cello)
Natalia Gutman (cello)
Marie-Luise Neunecker (horn)
EMI 573008
11.22
Liszt
La Lugubre Gondola for cello and piano, S134
Steven Isserlis (cello)
Steven Hough (piano)
RCA 68290 tk 7
11.32
Wolf
Morike Lieder
The Building a Library recommendation from last Saturday's CD review.