Main content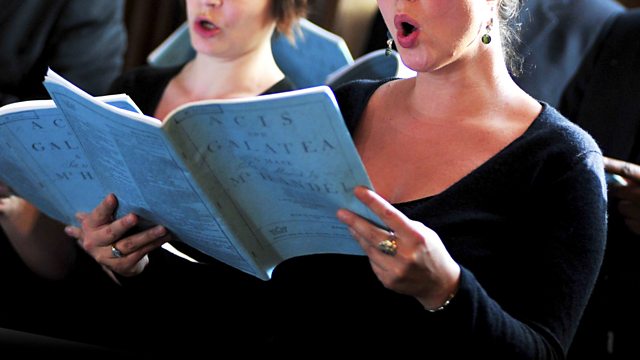 Eric Whitacre, Elizabeth Poston
Aled Jones is joined by celebrated choir composer and conductor Eric Whitacre. Plus the mystery of choral composer Elizabeth Poston, writer of Jesus Christ the Apple Tree.
He's the choral world's very own rock star. With a global following, and the looks to match, Eric Whitacre is rapidly becoming the choir composer and conductor every group wants to work with. This week, Eric's in the studio with his 'half dozen', his pick of choirs he wouldn't live without. And with this year's Choir of the Year competition, Eric reveals what he'll be looking for as a member of the jury.
Also in the programme, Aled Jones explores the mysteries of choral composer Elizabeth Poston, known through one of the most famous Christmas pieces ever written, 'Jesus Christ the Apple Tree'. As a new disc of her work is released by the National Youth Choir of Scotland, Aled uncovers a hidden side of the composer. Thanks to research by the journalist Christopher Lambton there's now credible evidence that Poston was involved in covert communications with allied forces during the Second World War as part of her work at the BBC.