Main content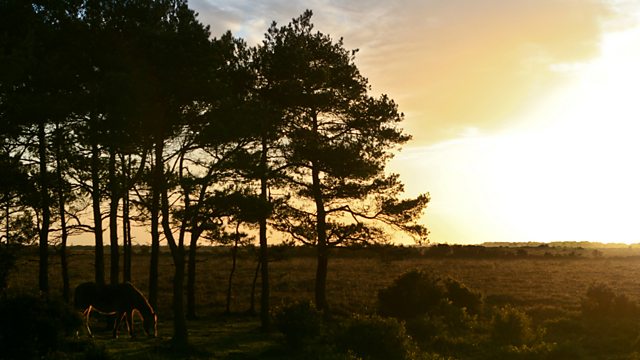 New Forest Mushrooms
In a year that has seen a record number of people seeking medical help after eating poisonous fungi, Richard Uridge finds out about the wild mushrooms of the New Forest.
In a year that has seen a record rise in the number of people seeking medical help after eating poisonous fungi, Richard Uridge visits the New Forest to hear about the variety of wild mushrooms to be found, the dangers of picking the wrong ones and the problems this can also cause to the ecosystem of the forest.
Richard joins mycologist, John Wright, to hear about his lifelong passion for wild mushrooms and joins him on a forage in the forest to find out how to know what to look for when picking fungi. Mrs Brigitte Tee is the only person liced to pick and sell New Forest mushrooms. She tells Richard how her love of wild mushrooms began when she first spotted them from the saddle of her Welsh mountain cob pony over 35 years ago. Today Mrs Tee is one of the leading authorities on edible wild mushrooms, and supplies a variety of top clients including Fortnum and Masons, the Langham Hotel in London and chef, Hugh Fearnley-Whittingstall
It is the popularity of TV chefs and cooking shows that Forestry Commission Keeper, Howard Taylor, thinks has increased the public's passion for fungi. He joins Richard to explain the importance of the relationship that fungi have with other trees and plants in the forest and the dangers of over-picking the many wild mushrooms that grow there. As well as the obvious dangers of picking poisonous fungi, Howard's remit as a Keeper is also to protect the landscape of the New Forest and the rise in numbers of wild mushroom pickers may lead to an upsetting of the delicate balance of the Forest.
Before Richard leaves the New Forest, he and Mrs Tee are joined by John Macarthur, chef and director of the New Forest Cookery School. John runs Mushroom Masterclasses and demonstrates to Richard some of the wonderful ways of cooking with wild mushrooms.
Podcast
Countryside magazine featuring the people and wildlife that shape the landscape of Britain