Main content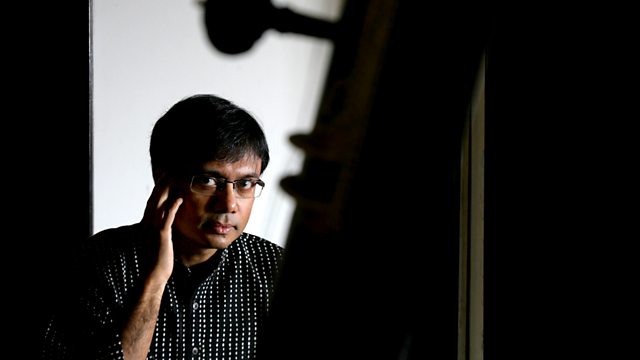 A Moment of Mishearing
Indian novelist Amit Chaudhuri, a classically trained singer of Hindustani music, reflects on how music has a common root in both Eastern and Western traditions.
Indian novelist, critic and Professor of Contemporary Literature at UEA Amit Chaudhuri, also a classically trained singer of Hindustani music, presents a Between the Ears in which he reflects on the nature of music and how it has a common root in both eastern and western traditions.
"I could hear certain Indian ragas in what Hendrix was playing - like Dhani, Jog, Malkauns - not because I'd gone looking for them, but in a way that one becomes aware, one day, of another dimension to an outline: like, for instance, the duck-rabbit, Wittgenstein's famous mutant"
He explores his own musical education, weaving in references to Tagore, Wittgenstein, Cage, Magritte and Frankie Goes to Hollywood - "an excellent song; but, to my ears, noise, and noise I still wouldn't have any idea what to do with."
and tells how chance mishearings of popular western tunes led him into the world of MySpace and YouTube and a second career as a successful recording and performing artist
"The typical hotel Indian classical muzak was my ambience - the santoor, whose tinny, glossy notes I was trying successfully to ignore, when it seemed to launch, without prior notice, into 'Auld Lang Syne'. I listened intently; but, in a few moments, the music had gone back to being the raga it was, Bhupali, a pentatonic identical to the Highlands scale from which the Scottish melody was derived. My project had such non-serious beginnings".