Main content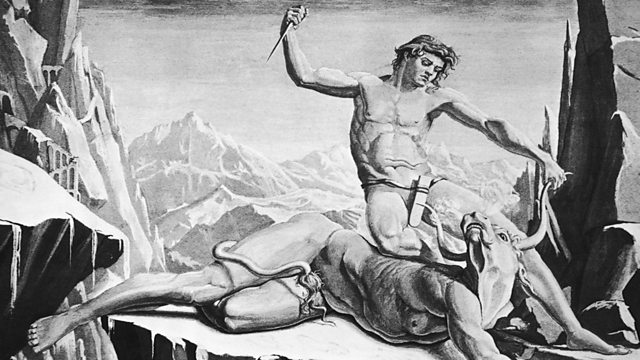 Greek Myths: Tales of Travelling Heroes
Robin Lane Fox searches for the origins of the Greek myths on a journey through the 8th-century Mediterranean world from the lost city of Hattusas to the summit of Mount Etna.
Eminent classical historian Robin Lane Fox embarks on a journey in search of the origins of the Greek myths. He firmly believes that these fantastical stories lie at the root of western culture, and yet little is known about where the myths of the Greek gods came from, and how they grew. Now, after 35 years of travelling, excavation and interpretation, he is confident he has uncovered answers.
From the ancient lost city of Hattusas in modern Turkey to the smouldering summit of the Sicilian volcano Mount Etna, the documentary takes the viewer on a dazzling voyage through the Mediterranean world of the 8th century BC, as we follow in the slipstream of an intrepid and mysterious group of merchants and adventurers from the Greek island of Euboea. It's in the experiences of these now forgotten people that Lane Fox is able to pinpoint the stories and encounters, the journeys and the landscapes that provided the source material for key Greek myths.
And along the way, he brings to life these exuberant tales - of castration and baby eating, the birth of human sexual love, and the titanic battles with giants and monsters from which the gods of Greek myth were to emerge victorious.
Credits
| Role | Contributor |
| --- | --- |
| Presenter | Robin Lane Fox |
| Producer | Arif Nurmohamed |
| Director | Arif Nurmohamed |
| Executive Producer | Eamon Hardy |
Broadcasts