Main content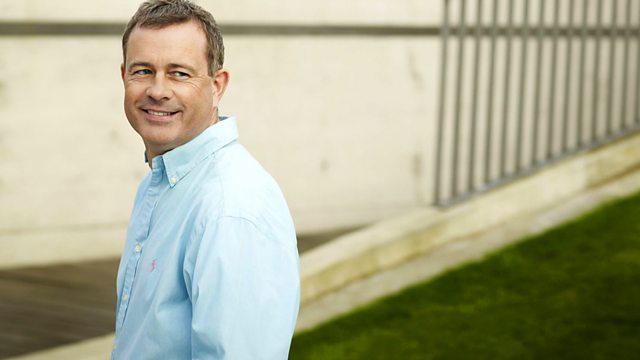 Friday - James Jolly
With James Jolly. Kabalevsky: Suite (The Comedians). Debussy: Danse sacree et danse profane. Strauss: Dance of the 7 Veils. Saint-Saens: Piano Concerto No 5. Stravinsky: Petrushka.
Classical Collection: this week James Jolly offers an Invitation to the Dance, Saint-Saens Piano Concertos & recordings by the conductor Pierre Monteux.
Today's highlights include clowns from Kabalevsky and Stravinsky, the princess Lakme from Natalie Dessay, our Friday virtuoso, and the biblical temptress Salome from Fritz Reiner, and Jean-Yves Thibaudet performing Saint-Saens' Piano Concerto No.5, nicknamed the Egyptian
10.00
Kabalevsky
Suite from The Comedians, Op.26
RCA Victor Symphony Orchestra
Kyrill Kondrashin (conductor)
RCA 09026 63302-2
10.15
Korngold
Marietta's Lied (Die tote Stadt)
Kate Royal (soprano)
Orchestra of English National Opera
Edward Gardner (conductor)
EMI 268192-2
10.22
Debussy
Danse sacree et danse profane
Royal Concertgebouw Orchestra
Bernard Haitink (conductor)
PHILIPS 438 742-2
10.32
Strauss
Dance of the Seven Veils (Salome)
Chicago Symphony Orchestra
Fritz Reiner (conductor)
RCA GD 60874
10.41
Saint-Saens
Piano Concerto No.5 in F major, Op.103 Egyptian
Jean-Yves Thibaudet (piano)
Suisse Romande Orchestra
Charles Dutoit (conductor)
DECCA 475 8764
11.10
The Friday Virtuoso this week is soprano Natalie Dessay
11.10
Delibes
The Bell song Ah! Par les dieux inspiree... Ou va la jeune hindoue (Lakme)
Natalie Dessay (soprano)
Toulouse Capitole Orchestra
Michel Plasson (conductor)
DECCA 363 332-2
11.20
Stravinsky
Petrouchka
Boston Symphony Orchestra
Pierre Monteux (conductor)
RCA 86529.