Main content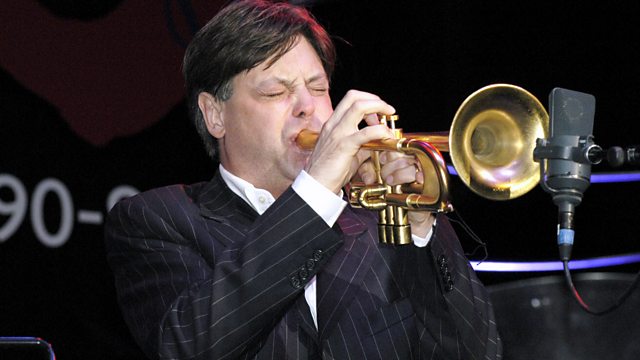 A Love Supreme
Guy Barker continues to explore the history of jazz, looking at the emergence of free jazz and jazz rock, with new interviews and archive of John Coltrane.
Guy Barker continues to explore the history of jazz, focusing on the turning points and pivotal events that have shaped the genre, and discovering some great stories and larger-than-life characters along the way. Episode eight, A Love Supreme, looks at jazz's progression into more and more complicated and original ideas with two new paths for jazz emerging in the 1960s: free jazz and jazz-rock.
John Coltrane led the way with free jazz, recording whole albums of purely improvised music. Or were they? Can any jazz be completely free from tradition? And what role did the civil rights movement play in free jazz's development?
On the other side, jazz musicians were joining forces with rock musicians to create a hybrid music: jazz-rock and then fusion. Pianos and double basses were replaced by keyboards and bass guitars, as jazz improvisation sat on top of rock beats. Seminal jazz-rock albums such as Miles Davis' Bitches Brew were well-received and new life was breathed into a seemingly dying art form.
Guy Barker traces the different paths of free jazz and jazz-rock through brand new interviews with McCoy Tyner, Wayne Shorter, Ron Carter, Peter Erskine, Reggie Workman, Randy Brecker, Larry Coryell, Lou Donaldson, John Scofield, Evan Parker, Jane Ira Bloom, Roswell Rudd; alongside archive of Herbie Hancock, Pat Metheny, Archie Shepp, Elvin Jones (1927-2004), Amiri Baraka, Nat Hentoff and John Coltrane (1926-1967) himself. The John Coltrane interview with August Blume is used with kind permission of The Slought Foundation.