Main content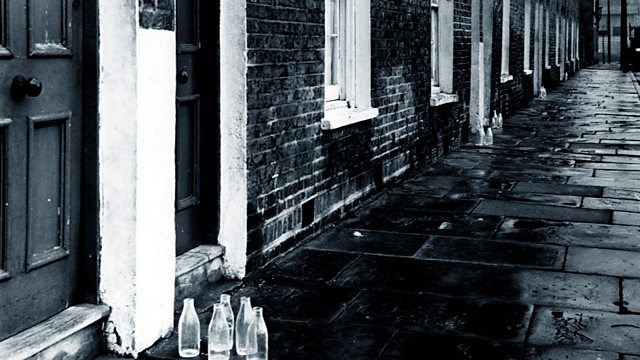 Rimbaud in London's Desolation Row
Programme about the last London home of poet lovers Arthur Rimbaud and Paul Verlaine. The building is both shrine and memorial to them.
In the back streets behind London's Kings Cross station, in a rather grimy street, stands the last London home of Arthur Rimbaud and Paul Verlaine, the notorious poet lovers. Despite an anonymous exterior 9, Royal College Street, is both shrine and memorial to the poet lovers, who went on an orgy of drinking and debauchery during their infamous sojourn in England. Simon Callow draws on his great knowledge of the two poets, and also invites comment from Kings Cross Poet Aiden Dunn and Graham Henderson, who has devoted himself to trying to turn the house into a cultural centre.
It was here, in 1873, that the couple moved into their final home together, a garret room that would see both important literary work completed, and more than one violent argument take place. It was also the scene of the final fight that sent Verlaine, furious and wounded, to abandon his love and flee back to the Continent, where their final tragic confrontation would take place.
London was both refuge and inspiration to the two provocatures and these walls witnessed the love, turmoil and destruction that followed thier last fight.
Producer: Sara Jane Hall.