Main content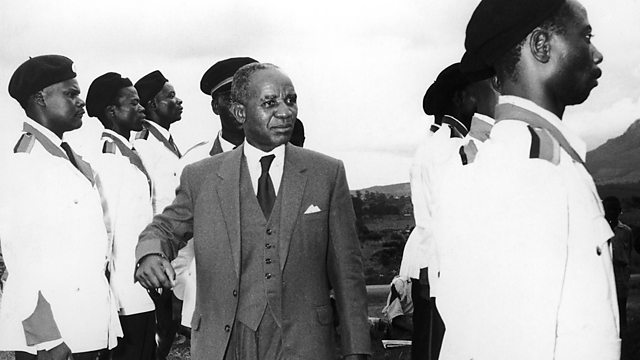 Adam Lusekelo presents a series of personal reminiscences from five Africans who lived through the heady days of independence in five former British colonies.
Malawi was the first country in the south to gain independence. By 1958, Nyasaland - as it was then called - was experiencing a mounting tide of political unrest. Dr. Hastings Banda, a respected medical doctor based for many years in the UK and Ghana, returned to lead the struggle for independence.
Professor Thandika Makandawire was still at school when a state of emergency was declared in Malawi in 1959, and Banda was arrested. It was a turning point in his life, and he became more active with the youth league of the nationalist movement. "You could see colonial rule was coming to an end", says Makandawire. "It was very exciting for a young person."
When Harold Macmillan toured southern Africa in early 1960, Makandawire took part in a rowdy demonstration outside his hotel. The police reacted violently, and he was arrested. But he believes that the incident dispelled the "myth of peaceful natives" and helped inform Macmillan's "Wind of Change" speech.
In 1962, Thandika Makandawire won a scholarship to study in the USA. "The dream was that I'd go to the US and come back as soon as I could." But within three months of independence, the new government was convulsed by a cabinet crisis and Makandawire's passport was withdrawn. Unable to return to Malawi, he spent 30 years in exile.
Despite the price he paid, Makandawire is proud of the role he played in the independence struggle. "In my lifetime, I have seen the whole of the continent liberated. That's priceless."
Producer: Ruth Evans
A Ruth Evans Production for BBC Radio 4.
More episodes
Next
You are at the last episode