Main content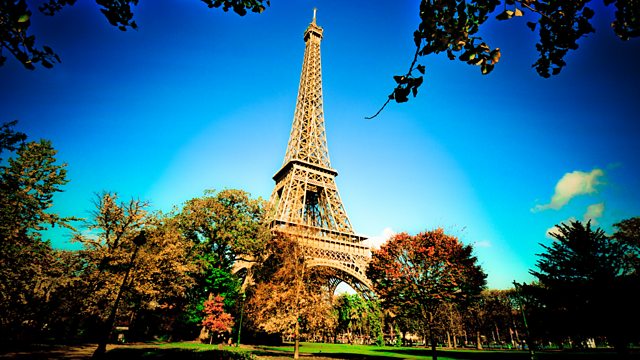 Twenty Minutes
Journalist Agnes Poirier reports on big autumn events in Paris, including a Monet exhibition, French cartoons in the Bibliotheque Forney and an interesting new bistro.
What's hot and what's not in Paris this autumn? Journalist Agnès Poirier divides her time between London and the French capital and is ideally placed to report on the most coveted tickets on both banks of the Seine. Is the so-called 'beacon exhibition' at the Grand Palais, "Claude Monet 1840-1926" all it's cracked up to be? At the other end of the artistic scale, Agnès learns more about the French national obsession with 'BD' - bande dessinée or strip cartoon at a show in the Bibliothèque Forney. And - parlons gastronomie - no report from Paris could possibly be complete without news of the culinary arts... a new bistro that, says Agnès, "marries conviviality with political utopia..." Bon appetit!
Producer Simon Elmes.