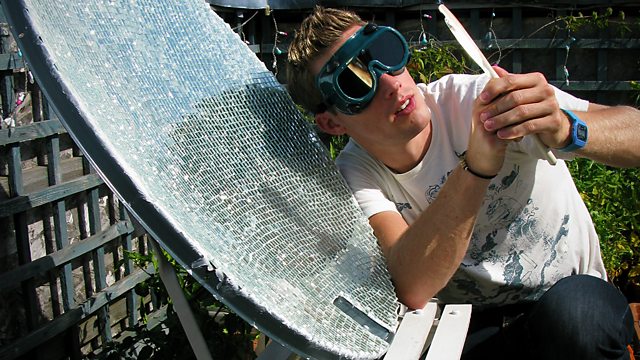 Secrets of the Universe
Greg Foot buckles up for a 13.7 billion year trip through time, to answer the biggest question of them all - where do we come from?
But the last thing you'll find in this programme is a particle accelerator. All Greg needs is the stuff that's lying around. So, you want to prove the Big Bang really happened? Easy - it can all be done by playing guitar at 60 mph and blowing up a watermelon in super slow-motion.
What about calculating the speed of light? By microwaving ants on full power, of course.
Whether Greg is squeezing a car into suitcase or making Big Ben strike 13 o'clock - this is the story of how we all got here, as you've never seen it before.
Credits
| Role | Contributor |
| --- | --- |
| Presenter | Greg Foot |
| Producer | Daniel Child |
| Director | Daniel Child |
| Executive Producer | Andrew Cohen |