Main content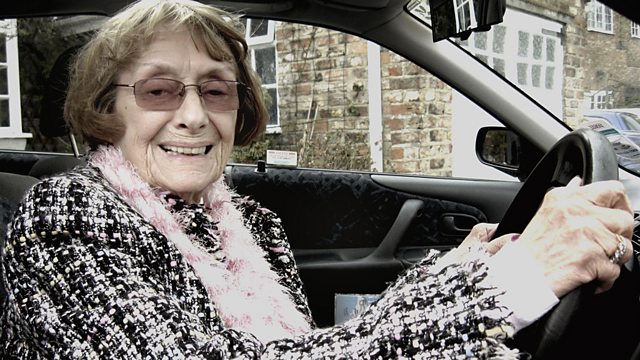 Taking the Keys Away
Documentary following three elderly drivers and their families as they face the question of whether or not they are too old to drive, and are forced to make some hard decisions.
Getting old presents many challenges. Hardest of all is the threat of losing your independence. And for most people in Britain, that means one thing - their car.
But what happens when you worry you are too old to drive? How do you know it's time to stop? And how does a family deal with the problem if granny or granddad refuse to hang up their keys?
This documentary explores this tricky dilemma through the stories of three elderly drivers and their families. Kate and Derek are a couple in their eighties whose driving is causing real concern for their grown-up children. Eanswythe is a lifelong driver, also in her eighties, who is struggling to get her licence back after it was taken away on health grounds. And Joan is a widow in her seventies who needs her car to be independent, but her children are worried that she is becoming a danger to herself and others.
Amusing, touching and at times hair-raising, this film explores one of the most difficult choices a family will ever have to make. When are you too old to drive?