Main content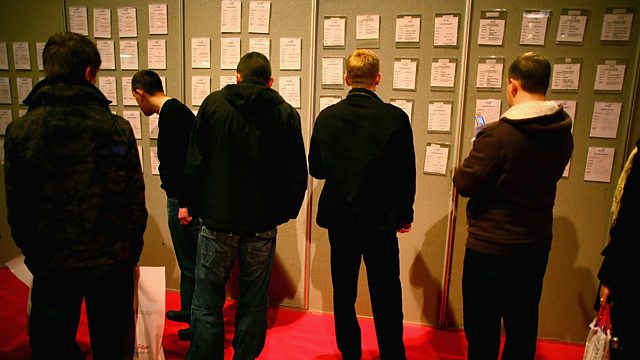 10/11/2010
Could sub-prime mortgages be making a comeback? And the Food Standards Agency takes a new look at daily levels of six food colourings.
Another specialist mortgage lender has just gained approval to offer products to people who do NOT meet the strict criteria of high street banks. So are sub-prime mortgages are making a come back?
And as our Care in the UK season continues we look at how one person was stranded in hospital for a 130 days blocking a much needed bed. How can social service and the NHS work better?
The Food Standards Agency is currently inviting comments on EU proposals to change acceptable daily intake levels of six food colourings. We find out why.
Chapters
Gas Prices

We hear from Consumer Focus who claim that their analysis of the current state of the wholesale gas market has found no justification for higher prices.

Duration: 05:39

Sub-prime Mortgages

We investigate if sub-prime mortgages are making a come back.

Duration: 07:48

Doctors and disability

A play to help train doctors to make sure people with learning disabilities get proper treatment in the NHS.

Duration: 08:17

Food colourings

The Food Standards Agency is currently inviting comments on EU proposals to change acceptable daily intake levels of six food colourings. We find out why.

Duration: 05:02

Social care and the NHS

How can social services and the NHS work better together?

Duration: 12:13

Buy to let

A buy to let landlord has won damages from a surveyor who'd overestimated how much rent a flat would generate. Could this open the flood gates?

Duration: 09:08

Mobile phone contracts

We find out why cancelling your mobile phone in case of coverage problems has just become easier.

Duration: 02:54