Main content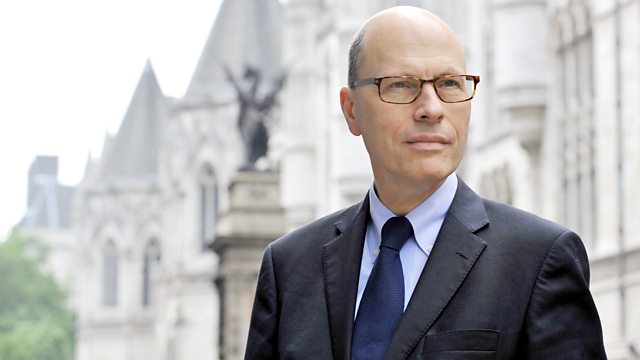 Phone Tap Evidence in Terrorist Trials
GCHQ's former top lawyer reveals why phone tap evidence should not be admissible in terrorist trials. Plus ought lawyers to be paid out of the compensation their clients receive?
In a revealing first broadcast interview since he left the intelligence organisation, GCHQ's former director for legal affairs, Michael Drury, tells Joshua Rozenberg why he believes that evidence obtained by electronic surveillance against suspected terrorists should not be admissible in court. He also discusses why secrecy about what GCHQ can and cannot do is so important.
Also in the programme, after his recent extended interview with the Justice Secretary, Kenneth Clarke, Joshua discovers if the Lord Chancellor's enthusiasm for replacing no-win, no-fee arrangements for lawyers in such cases as personal injury claims would be good for those who sue. Is enabling lawyers to be paid out of the compensation awards made to successful claimants involved in accidents at work or road traffic accidents an overdue reform? Or could it take much-needed money away from those needing full-time care following a life-changing accident?
Joshua also reveals how a judgment delivered by the UK Supreme Court could have profound implications for tenants living in housing owned by councils and housing associations. In an unusual ruling delivered in the name of nine of the Supreme Court Justices, Lord Neuberger said the protection for home life provided under the Human Rights Act could be used against attempts by public landlords to evict tenants. "Law in Action" discovers what the ruling might mean for future disputes over housing benefit payments for rent - and what it might mean for tenants of private landlords.
And, as the imbroglio continues over an election court's decision to declare void the election last May to the Westminster Parliament of the former Labour immigration minister, Phil Woolas, Joshua explores the role of the courts in elections.