Main content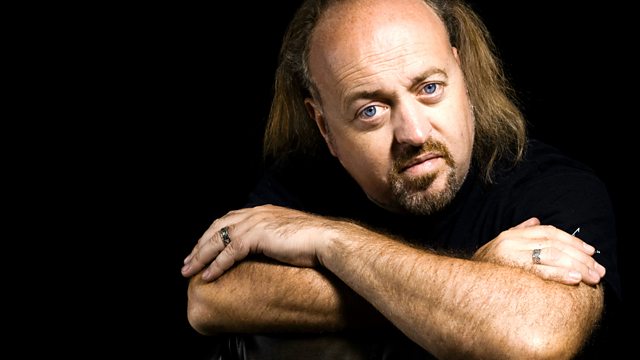 Bill Bailey and Spooks actor Peter Firth
With Mark Lawson, including comedian Bill Bailey, the ENO's new staging of Don Giovanni, Peter Firth, who plays Harry in Spooks, and a review of My Afternoons with Marguerite.
With Mark Lawson.
Comedian and musician Bill Bailey discusses his preparations for his new live act, and reveals why part of the show is an art lecture.
Actor Peter Firth talks about playing the role of Harry Pearce, the head of counter-terrorism of MI5, in the long-running TV drama Spooks.
The multi-award-winning director Rufus Norris makes his operatic debut with English National Opera's new production of Don Giovanni by Mozart. The production also marks the London operatic debut of the young Ukrainian conductor Kirill Karabits. Iain Paterson sings the role of Giovanni, fresh from stealing the show as Mephistopheles in ENO's Faust. Helen Wallace reviews.
Julian Barnes offers his verdict on My Afternoons with Marguerite, Gérard Depardieu's new film in which he plays an almost illiterate, unmarried man whose life is changed unexpectedly by a chance meeting with a woman 40 years his senior.
Producer Claire Bartleet.
Chapters
Peter Firth

Peter Firth

An interview with actor Peter Firth, who plays Harry Pearce in the long running BBC drama series Spooks.

Duration: 10:24

Rufus Norris

Rufus Norris

A review of ENO's Don Giovanni, directed by Rufus Norris.

Duration: 04:46

Bill Bailey

Bill Bailey

An interview with comedian Bill Bailey.

Duration: 08:57

My Afternoons with Marguerite

My Afternoons with Marguerite

Writer Julian Barnes reviews Gerard Depardieu's latest film, My Afternoons with Marguerite.

Duration: 04:01