Main content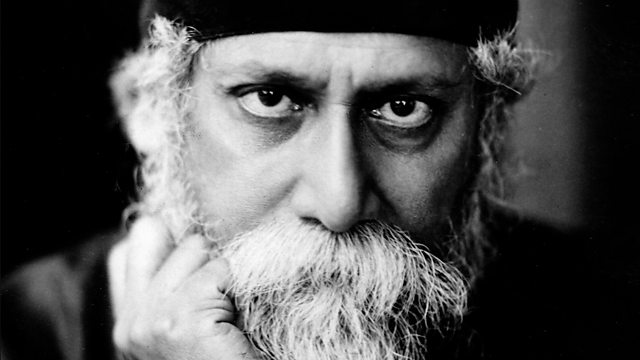 The Poet's Indian, The Words are English
Award-winning poet Daljit Nagra explores the story of Indian poetry in English - from the first nineteenth writers to contemporary Indian poets in English.
Award-winning poet Daljit Nagra explores the place of English in Indian poetry, asking whether it's simply another Indian language to be absorbed by poets, or whether its colonial roots are an issue.
Indian poets writing in English have been accused of being elitist, inauthentic and of using the language of the middle classes and colonizers. But over the past 150 years they've also used English to engage in crucial political debate and create a rich poetic language.
Daljit will look at the legacy of the first Indian writers in English - nineteenth century poets in India who developed a post-Romantic Indian English style, culminating in the global fame of the poet Rabindranath Tagore, the first Indian writer to win the Nobel Prize.
After Indian Independence some wanted to get rid of English altogether, and whereas its poetry had once been nationalistic, romantic, mystical and lyrical, after 1947 the language of the colonisers divided opinion.
We explore how the Jewish Indian poet Nissim Ezekiel spearheaded the modern movement in the 50s, absorbing the language of postwar writers like Philip Larkin and Ted Hughes, but creating too a distinct free verse form of his own. Daljit also looks at the influences of other Indian writers including Kamala Das and Ramanujan.
Indian poetry in English has flourished over the past decades and is now an energetic and global scene. With poets Imtiaz Dharker, Keki Daruwalla, Meena Alexander, Jeet Thayil and Amit Chaudhuri Daljit rekindles the debate and explores this rich story.
Producer: Jo Wheeler
A Just Radio production for BBC Radio 4.
Last on
Broadcasts