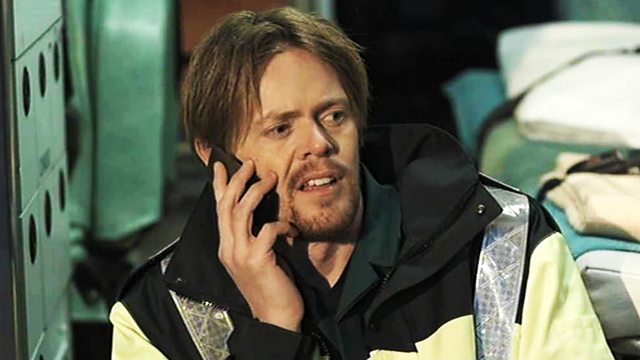 DOA
Comedy pilot which follows mismatched paramedic duo Tom and Julie on their first, chaotic night shift together. Tom is a junior doctor, currently suspended pending a malpractice inquiry and working as a paramedic while he fights to clear his name. Julie is an experienced hand, with a dry wit and an unorthodox sideline in adult sex toys and lingerie, which she sells from the back of the ambulance.
As well as his job, Tom is also in danger of losing his snooty fiancee Lucy. To add insult to injury, he also has to fend off the advances of a stalker ex-patient, while the lawyer who Tom hopes will clear his name turns out to be a complete liability.
The fast-paced action is centred around the 999 callouts Julie and Tom respond to, uncovering in the process the underbelly of Leeds. Tom and Julie are a chalk and cheese pairing, but nonetheless an unlikely alliance is gradually struck over the course of their first night together - with Tom's advanced medical knowledge proving invaluable in reviving a man who has a heart attack after blowing up 86 balloons, and Julie is able to offer advice on Tom's relationship difficulties - suggesting that some of her merchandise might help to spice things up between him and Lucy.
Credits
| Role | Contributor |
| --- | --- |
| Tom Lassiter | Kris Marshall |
| Julie Wade | Karen Taylor |
| Carl | Kevin Eldon |
| The Rat | Richard Glover |
| Lucy Harrington | Catherine Shepherd |
| Luke Chambers | Tom Price |
| Terrence Mowbury | Lee Boardman |
| Rob Krizzo | Cavan Clerkin |
| Danny | Robert Wilfort |
| Bandages | Daniel Lawrence Taylor |
| Priest | Simon Greenall |
| Sharon Selby | Kerrie Hayes |
| Brian Selby | James Quinn |
| Goth Girl | Finn Atkins |
| Clive | John Branwell |
| Executive Producer | Matt Tiller |
| Executive Producer | Alan Marke |