Main content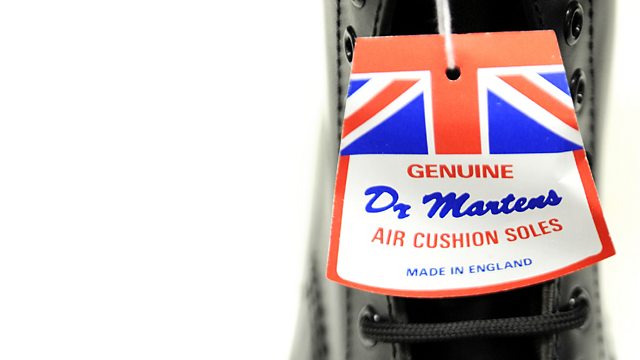 Doc Martens at 50
Sarfraz Manzoor tells the story of Doc Martens, boots which have been woven into British politics, fashion and music.
1/1
An iconic pair of boots turns fifty this year: the Doc Martens.
Sarfraz Manzoor tells a story which weaves through British politics, fashion and music.
Originally designed as practical footwear for workers such as postmen or policemen, Doc Martens were to capture the imagination of the many waves of British youth. As they were adopted by different sub cultures across the UK, so they came to represent what it meant to be young, urban and British in the 1960s, 1970s and 1980s. Even today they retain their popularity and prized status, one of the few things still worn despite all changes in fashion and youth culture.
In the programme, Pete Townshend, one of the first people to wear Doc Martens on the stage in 1967, reflects on what they meant to him. "I bought a white boiler suit and these working boots. I remember on the label it said something like, 'the soles of these shoes will resist all kinds of dangerous chemicals'. As soon as I put them on I felt released from psychedelia and all the nonsense that went with it."
Presenter Sarfraz Manzoor also meets up with members of the band Madness, talking to them about their use of Doc Martens and the skinhead following that came in their wake in the 1980s. He'll look at rebellion, Thatcherism, and urban life in Britain. Sarfraz also meets an unexpected fan of the boots in Tony Benn, who valued the fact that they were so tough when he went on many political marches.
The last word is with Pete Townshend. "There would sometimes be a couple of things I would take to bed with me, other than what you'd expect a rock star would take to bed. One would be a cognac bottle and the other would be a Doc Marten boot. I was extremely fond of my boots.".