Main content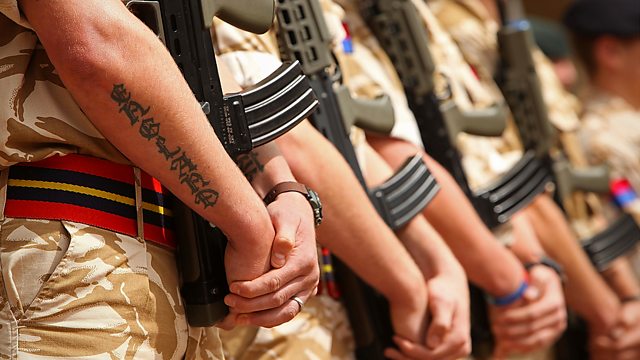 Defence: no stomach for the fight?
As Britain reviews its defence resources, does a bigger question loom? Kenneth Payne asks: has British society broken away from its military and lost the will to wage war?
To take successful military action, you do not only need soldiers, aircraft or warships. The support of the society and political leadership is crucial in sustaining armed action. Yet public involvement in current debates about the future of the military has been very limited, as old ideas of 'leaving it to the professionals' prevail.
So what happens when society becomes divorced from the business of defending itself? In liberal Britain, some sections of society seem more and more alienated from military action. Using force clashes with modern concerns about human rights and risk-avoidance. New forms of media have cut through the more sanitised portrayal of war in the mainstream media, adding to public concern. And politicians, scarred by the unpopularity of recent military actions, noting the grief which every single casualty prompts, are likely to be ever more wary of future warfare.
Within the military too there is change, and friction. New technology is taking armed action further away from old ideas of heroism and codes of conduct. These days lawyers sit in army headquarters challenging military decisions. Many in the military appear frustrated by what they see a lack of popular and political understanding of their role.
In this programme Dr Kenneth Payne, military specialist at King's College London, explores how deep these tensions run, and what they mean for Britain's military future. He asks too whether Britain's experience is different from that of other countries, such as the US. Contributors include distinguished military historian and commentator Hew Strachan, and former soldier and senior politician Lord Ashdown.
Producer: Chris Bowlby.