Main content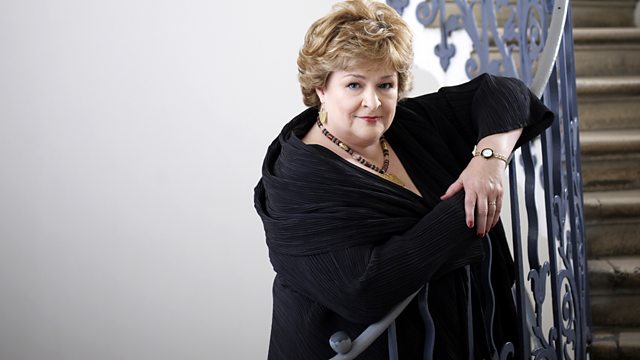 Bournemouth Symphony Orchestra - Bax, Elgar, Walton
The Bournemouth Symphony Orchestra performs under David Hill. Bax: Tintagel (James Rutherford - baritone). Elgar: Violin Concerto (with Simone Lamsma). Walton: Belshazzar's Feast.
Presented by Catherine Bott.
From the Lighthouse in Poole, the Bournemouth Symphony Orchestra with repertoire steeped in English tradition: David Hill takes to the rostrum to conduct Bax's Tintagel, an atmospheric tone poem inspired by the legend of King Arthur and his castle; Elgar's Violin Concerto, a deeply personal statement, performed by Dutch soloist Simone Lamsma on the 100th anniversary -to the day- of the piece's premiere; and to end, Walton's Belshazzar's Feast with baritone James Rutherford -a piece full of rhythmic vitality and jazz influences, which rejuvenated the English Oratorio.
BAX: Tintagel
ELGAR: Violin Concerto
WALTON: Belshazzar's Feast
Simone Lamsma, violin
James Rutherford, baritone
David Hill, conductor
Bournemouth Symphony Orchestra
Followed today, Tuesday and Wednesday by songs from a recital by baritone Christopher Maltman accompanied by pianist Malcolm Martineau, part of the Wigmore Hall's exploration of a hundred years of German Lieder. This week the survey reaches the 1820s with music by Schubert, Mendelssohn and Loewe.