Main content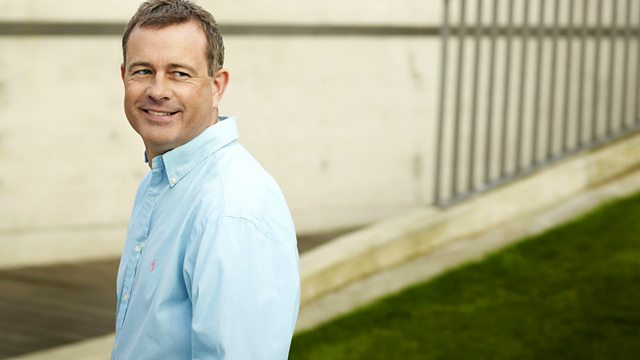 Monday - James Jolly
With James Jolly. Weber, orch Berlioz: Invitation to the Dance. Glazunov: Chopinana. Rossini, arr Gamley: La danza. Saint-Saens: Piano Concerto No 1. Chopin: G minor Cello Sonata.
Classical Collection with James Jolly: this week offers you an Invitation to the Dance, Saint-Saens Piano Concertos & recordings by the conductor Pierre Monteux
Today's highlights include Chopin arranged by Glazunov for his ballet Chopiniana, Pavarotti singing La Danza, Tchaikovsky's Sleeping Beauty from Monteux and the Building a Library top choice of Chopin's Cello Sonata.
10.00
Weber orch. Berlioz
Invitation to the Dance
Chicago Symphony Orchestra
Fritz Reiner (conductor)
RCA 09026 61250-2
10.09
Glazunov
Chopinana, Op.46
Deutsches Symphonie-Orchester Berlin
Vladimir Ashkenazy (conductor)
DECCA 460 019-2
10.31
Rossini arr. Gamley
La Danza
Luciano Pavarotti (tenor)
Orchestra of the Teatro Comunale of Bologna
Richard Bonynge (conductor)
DECCA 430 210-2
10.35
Saint-Saens
Piano Concerto No.1 in D major, Op.17
Pascal Roge (piano)
Philharmonia orchestra
Charles Dutoit (conductor)
DECCA 4173512
11.11
Tchaikovsky
Sleeping Beauty, Act I excerpts
London Symphony Orchestra
Pierre Monteux (conductor)
DECCA 475 7798
11.28
Chopin
Cello Sonata in G minor, Op. 65
The Building a Library choice as recommended in last Saturday's CD Review.