Main content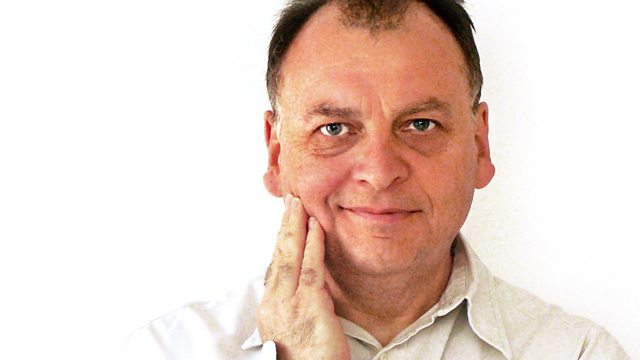 Robert Worby presents music from 2010's Cut and Splice festival. Including Stockhausen played by Apartment House, plus performances by Robert Normandeau and Mal la Pert.
Robert Worby presents the last of three programmes from Cut & Splice, the electronic music festival co-produced by Hear And Now with Sound And Music.
This year's theme is "Transmission": the use of radio in avant garde music and sound-art.
Performances will include Stockhausen's classic works for radios and instruments, Kurzwellen and Poles For 2, played by Apartment House; a new 4-channel electronic piece, "Like Radio", by Robert Normandeau; and the improvising duo of Ma la Pert (vocalist Jennifer Walshe and violinist Tony Conrad)
(Recorded at Wilton's Music Hall, London).
Karlheinz Stockhausen: Kurzwellen
Simon Limbrick (tam-tam, shortwave radio)
Andrew Sparling (microphone)
Philip Thomas (piano, shortwave radio)
Kerry Yong (synth, shortwave radio)
Anton Lukoszevieze (cello, shortwave radio)
Tim Steiner (sound diffusion)
Programme Note:
Kurzwellen (Shortwaves) was composed in 1968. It is scored for four instrumentalists (each of whom has a shortwave radio), one assistant (the tam tam player's 'microphonist') and a 'sound director'. Shortwave 'events' are culled from the airwaves, emulated by the instrumentalists and then 'processed' according to the score. These processes, performed by the players, are entirely musical and acoustic. Pitches are transposed, durations are elongated, dynamics are shifted and 'segments' (number of attacks in an event) are multiplied and divided. When asked why he was attracted to shortwave radio, Stockhausen shrugged his shoulders and answered "Instant electronic music."
©2010 Robert Worby
Robert Normandeau: Like Radio
Robert Normandeau (4 channel electronic sound)
Karlheinz Stockhausen: Poles For 2
Frank Gratkowski (sax, shortwave radio)
Anton Lukoszevieze (cello, shortwave radio)
Tim Steiner (sound diffusion)
Programme Note:
In 1970 Stockhausen represented Germany, performing in the German pavilion, at the Expo world fair in Osaka. This was a huge event involving several performances a day for several weeks. So, he needed pieces to perform. Poles for 2 was one of the pieces he composed for that occasion. Using similar principles to Kurzwellen, this piece is scored for two players with shortwave radios and a 'sound director' whose part is very detailed compared with Kurzwellen and the other pieces composed for Osaka. Stockhausen referred to these pieces, composed around this time, as 'process' pieces (not to be confused with Steve Reich's idea of process) because the scores notate musical activity rather than precisely what is heard.
©2010 Robert Worby
Ma la Pert (excerpt)
Jennifer Walshe (voice, electonics)
Tony Conrad (violin, electronics)
More episodes
Next
You are at the last episode
Stockhausen's Gruppen – What's the Big Deal?