Main content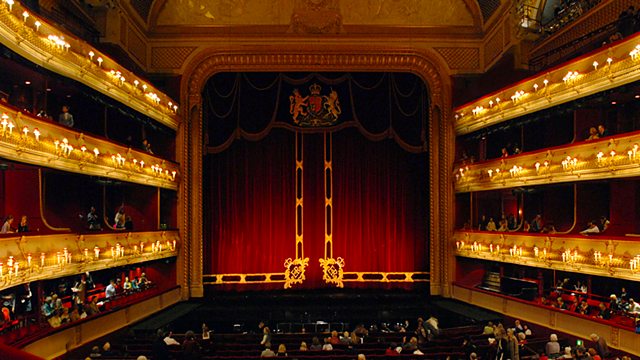 Handel's Radamisto
From the Coliseum in London, Donald Macleod presents an English National Opera production of Handel's dramatic opera Radamisto. With countertenor Lawrence Zazzo.
Presented by Donald Macleod
Handel took the theatre-going public of London by storm with this intensely dramatic opera, Radamisto. Set in the ancient kingdom of Thrace, this is a story of nobility in the face of aggression. Radamisto and his wife Zenobia are under siege in the city from the Armenian tyrant Tiridate. Tiridate has his eye on Zenobia as his prize, despite already being married to Polissena, who also happens to be Radamisto's sister. Radamisto's father, Farasmane, has already been captured, and Tiridate's henchman, Tigrane, is under instruction to bring Zenobia to him at all costs. Radamisto himself tries to follow a noble path despite the tumult surrounding him.
Handel brought some of Italy's greatest singers to London for this opera, giving some wonderful arias to his star performers. In this new production from English National Opera, the acclaimed countertenor Lawrence Zazzo takes the title role, and the director David Alden teams up with the experienced Handelian, Laurence Cummings.
Cast:
Radamisto..... Lawrence Zazzo (counter-tenor)
Zenobia ..... Christine Rice (mezzo soprano)
Tiridate ..... Ryan McKinny (baritone)
Polissena ..... Sophie Bevan (soprano)
Farasmane ..... Henry Waddington (bass)
Tigrane ..... Ailish Tynan (soprano)
Conductor ..... Laurence Cummings
English National Opera Orchestra.
Last on
Broadcast